UK Conservative, Labour parties halt election campaign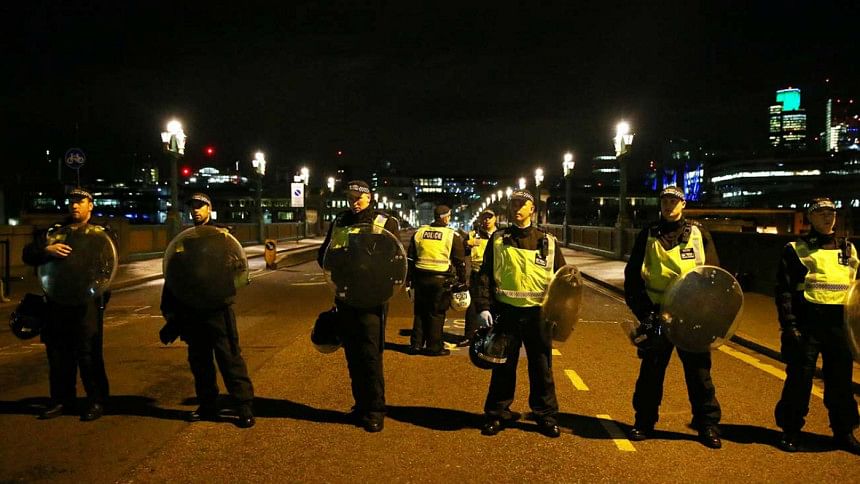 Prime Minister Theresa May's Conservative Party suspended national campaigning on Sunday for the upcoming election, a spokesman for May said following an attack in London which killed six people.
Britain's opposition Labour Party also suspended its national election campaign until Sunday evening following the attack.
"The Conservative Party will not be campaigning nationally today. We will review as the day goes on and as more details of the attack emerge," the spokesman said.
"The Labour Party will be suspending national campaigning until this evening, after consultations with other parties, as a mark of respect for those who have died and suffered injury," Corbyn said.