Top Hezbollah commander killed in Syria
Hezbollah's most senior military commander in Syria's war has been killed in Damascus, the Lebanon-based militant organisation says.
Mustafa Amine Badreddine died in a large explosion near Damascus airport, Hezbollah said in a statement on the website of its al-Manar network.
It rolled back on an earlier claim that Israel was responsible.
Badreddine is charged with leading the assassination of former Lebanese PM Rafik Hariri in Beirut in 2005.
Hezbollah supports Syria's President Bashar al-Assad and has sent thousands of fighters into Syria.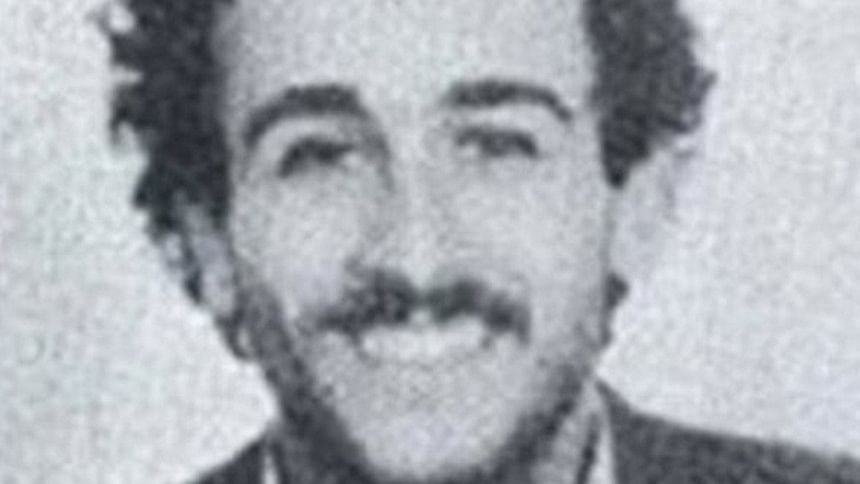 The US treasury, which imposed sanctions on Badreddine last July, said at the time he was "responsible for Hezbollah's military operations in Syria since 2011, including the movement of Hezbollah fighters from Lebanon to Syria, in support of the Syrian regime".
Lebanon's al-Mayadeen TV had earlier said that Badreddine, 55, died in an Israeli air strike. Israel has not commented on the claim.
Announcing Badreddine's death, Hezbollah said in an initial statement: "He took part in most of the operations of the Islamic resistance since 1982."
The second statement, on al-Manar's website, said: "The investigation will work on determining the nature of the explosion and its causes and whether it was a result of an air, missile or artillery attack.
"We will announce further results of the investigations soon.
Al-Manar said he would be buried this afternoon in Beirut.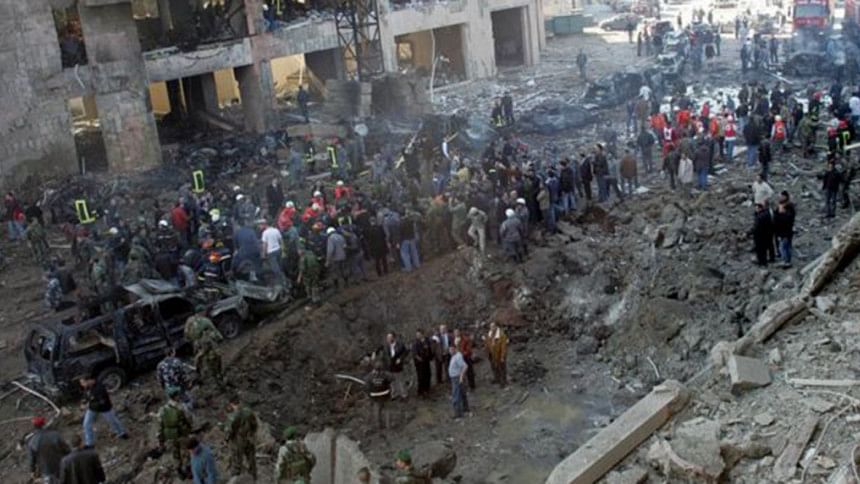 Born in 1961, he is believed to have been a senior figure in Hezbollah's military wing.
He was a cousin and brother-in-law of Imad Mughniyeh, who was the military wing's chief until his assassination by car bomb in Damascus in 2008.
Badreddine is reported to have sat on Hezbollah's Shura Council and served as an adviser to the group's overall leader Hassan Nasrallah.
According to one report, a Hezbollah member interrogated by the Canadian Security Intelligence Service (CSIS), described Badreddine as "more dangerous" than Mughniyeh, who was "his teacher in terrorism".
They are alleged to have worked together on the October 1983 bombing of the US Marine Corps barracks in Beirut that killed 241 personnel.
Badreddine is being tried in absentia by the Special Tribunal for Lebanon, in The Hague, over the killing of Hariri.
He was indicted on four charges and was said by the tribunal to be "the overall controller of the operation" to kill Hariri.
Three other Hezbollah members also stand accused of their role in the assassination.
The indictment also details Badreddine's role in bombings in Kuwait in 1983, that targeted the French and US embassies and other facilities, and killed six people.
He was sentenced to death over the attacks, but later escaped from prison.