Suicide bombing kills 29 in Afghanistan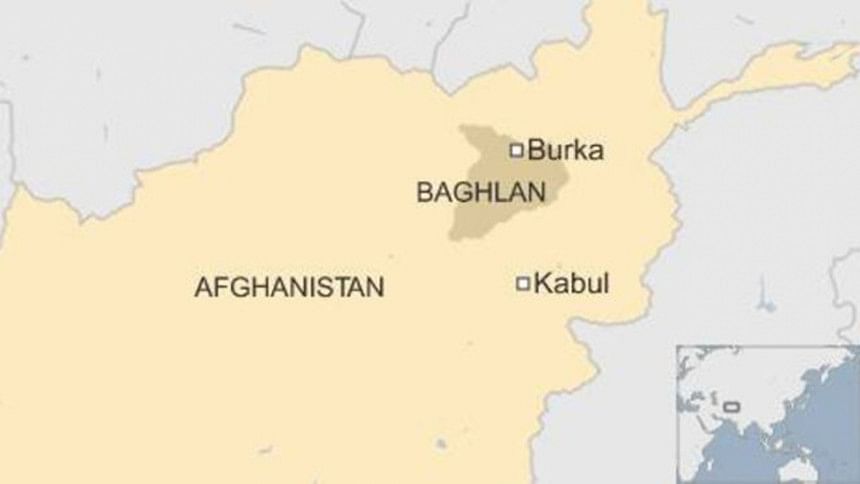 A suicide bomber in Afghanistan's northern Kunduz province has killed 29 people, mainly members of illegal armed groups that have clashed with security forces and the insurgents in the past, an Afghan official said Sunday.
Heyatullah Amiri, district administrative chief of Khan Abad district, said a suicide bomber on foot targeted a meeting of criminal groups late Saturday. Twenty-five of those killed were members of the armed groups, including four leaders, while the remaining four were civilians, he said.
Amiri said 19 others were wounded, including 15 civilians.
Taliban spokesman Zabihullah Mujahid claimed responsibility for the attack in an email sent to media.
The Taliban have stepped up attacks across the country since U.S. and NATO forces shifted from a combat to a support and training role at the end of last year.
In the northern Badakhshan province, Taliban insurgents hanged a 27-year-old mother of three after accusing her of having extramarital sex, said Nawid Frotan, spokesman for the provincial governor. Frotan said she was hanged from a tree before a public gathering early Saturday.
In a separate incident, Taliban insurgents beheaded two local policemen and a civilian in Badakhshan on Saturday. The insurgents accused the three of spying, Frotan said.
In the eastern Nangarhar province, a drone strike carried out by Afghan forces killed 15 insurgents and wounded nine others on Saturday, said Hazrat Hussain Mashreqiwal, spokesman for the provincial police chief. Mashreqiwal said a separate airstrike carried out by international forces killed at least 10 insurgents.
He said a major operation is underway in Nangarhar aimed at driving the Taliban out of three districts.