Rohingya issue: Indonesian minister arrives Sep 5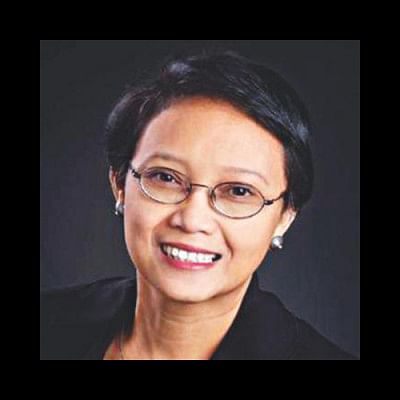 Indonesia's Foreign Minister Retno Marsudi will arrive in Dhaka on Tuesday to discuss with Bangladesh government officials the current persecution on the Rohingya Muslim minority in Myanmar's western state of Rakhine.
She is expected to visit the border areas in Bangladesh where thousands of Rohingya population have been stranded to escape violence that erupted from August 25, said diplomatic sources in Dhaka.
READ MORE: Indonesian minister here to discuss Rohingya issue
Marsudi is also expected to call on Prime Minister Sheikh Hasina and meet her counterpart AH Mahmood Ali and other high officials to discuss the matter.
After insurgents carried out attacks on police and army bases in Rakhine state on August 25, the Myanmar military began crackdown that drove, according to UN estimation, 40,000 people -- mostly women and children -- to Bangladesh.
READ MORE:Indonesian foreign minister visits Rohingya camps
Nearly 400 people have also died in the fighting between Myanmar troops and Rohingya militants.
Around 20,000 more have been stranded at the no man's land between the two countries' borders.
Rakhine has been the crucible of religious violence since 2012, when riots broke out killing scores of Rohingya and forcing tens of thousands of people -- the majority from the Muslim minority -- into displacement camps.
The Indonesian minister earlier on December last year also visited Rohingya camps in Cox's Bazar and discussed with Bangladesh authorities for finding a lasting solution to the Rohingya crisis.