Philippine bank president goes on leave amid $81m dirty money investigation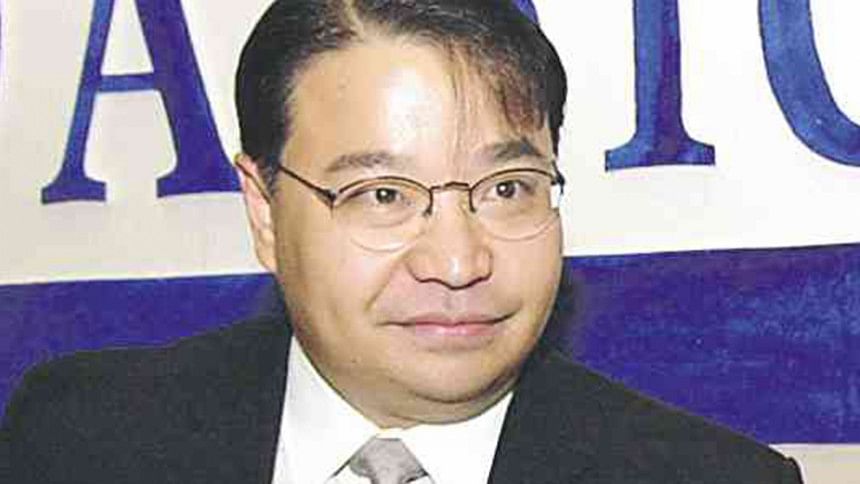 Rizal Commercial Banking Corporation (RCBC) president Lorenzo Tan has gone on indefinite leave of absence on the heels of the government's probe on the US$81 million in dirty money that slipped through the cracks of the local financial system with the bank's branch in Jupiter Street, Makati as the gateway.
In a meeting on Wednesday, RCBC board accepted Tan's second leave request.
RCBC chair Helen Y Dee will take over this post during Tan's absence. She will be assisted by a management committee led by vice chair Cesar Virata and Armando Medina.
"Tan insisted on taking a leave to allow him to focus on clearing his name in the money laundering issue a board committee is investigating. The committee is assisted by SGV auditors and external counsels," RCBC said in a statement on Wednesday.
In a separate statement, Tan's lawyer Francis Lim said: "Earlier this week, my client asked again the RCBC board to let him go on leave. This was to avoid any perception of any undue influence on his part in the ongoing internal investigation on the matter. It would also give him more time to address baseless personal attacks against him."
As far as RCBC's role as gatekeeper was concerned, RCBC has pinned Jupiter branch manager Maia Santos-Deguito and her deputy Angela Torres for their alleged involvement in the money laundering scandal. Torres was a senior customer relationship manager at the branch. The two women – who were both fired effective Tuesday – were accused of violating bank policies and procedures as well as falsifying commercial documents that facilitated the laundering of $81 million of remittance.
Deguito had pointed to businessman Kim Wong as the one who had allegedly referred the suspicious accounts and tagged him as a major player in this scheme – but not before accusing RCBC president Lorenzo Tan of knowing about the entire thing. She even claimed that the president had handpicked and guided her on how to explain the transaction. These in turn were branded by Tan as an "outright lie".
"So far, no evidence has been presented against Tan linking him to the issue and the board has taken cognizance of the statement of Deguito before the Senate that Tan had nothing to do with the opening of the accounts that received the $81-million remittance," the RCBC statement said.
In its separate letter of apology, RCBC vowed to identify and address weaknesses in internal controls and operations that may have facilitated the entry of the $81 million dirty money.
"Within legal bounds, RCBC will cooperate with these and any subsequent government proceedings," RCBC said.
The bank also vowed to take "appropriate" action against any bank or officer or staff found guilty of fault or negligence.
Proceeds from what was now touted as the biggest bank heist in history were wired from the account of Bangladesh Bank with Federal Reserve Bank of New York to four bank accounts in RCBC Jupiter Street branch on February 5.
Copyright: Philippine Daily Inquirer/Asia News Network