South Pakistan hit by huge power cut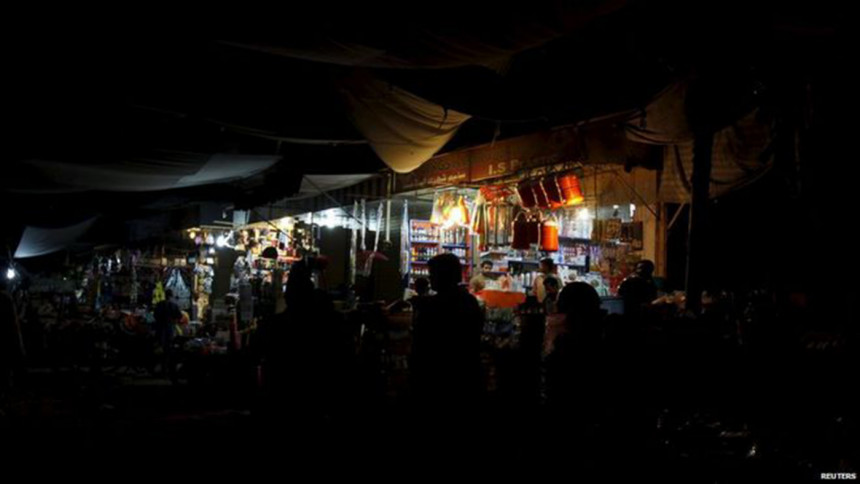 A major power failure plunged large parts of southern Pakistan into darkness on Tuesday night.
Worst affected was the port city of Karachi, a city of 20 million, where many people spent a sleepless night because of warm and humid weather.
The city's privately-run power company, K-Electric, said the disruption had been caused by a fault in the distribution system.
The company said engineers were working to fully restore the service.
K-Electric said one of its main transmission lines had tripped on Tuesday evening, leading to breakdowns at three different power plants.
Business centres were blacked out and shoppers had difficulties leaving crowded shopping malls, Pakistani media reported.
Power cuts are common in Pakistan because of chronic electricity shortages.
Last Tuesday, a similar outage left parts of Karachi without power for up to 18 hours.
And last month, prolonged power cuts were blamed for many deaths in a devastating heatwave in Karachi.