No easy solution to Rohingya crisis: Foreign minister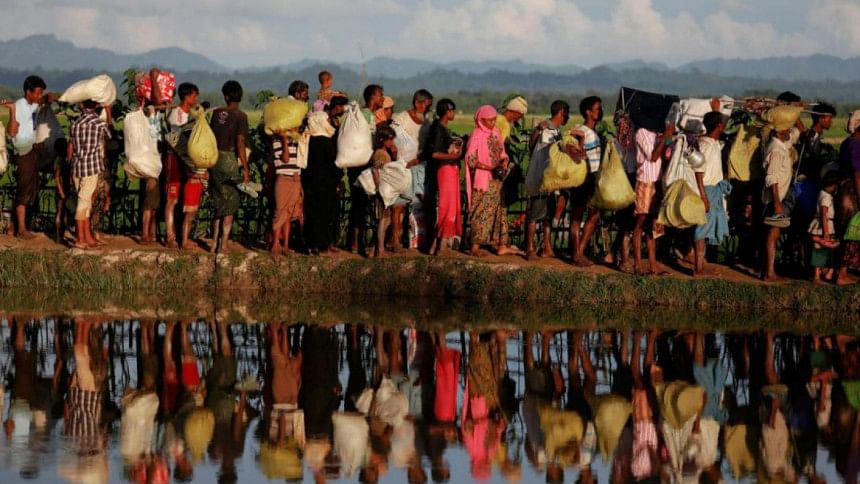 The newly appointed Foreign Minister AK Abdul Momen termed the Rohingya influx "a very serious issue" and said there is no easy solution to the humanitarian crisis.
He made the remark while talking to reporters at his office yesterday.
"We will have to face difficulties," he said adding, he has directed the authorities concerned to conduct a study and find what impacts the Rohingya refugees have in our country's social, economic and security system."
Momen also mentioned that following the influx, Prime Minister Sheikh Hasina had made a five-point proposal in the UN general assembly.
"But those proposals were not reflected in our negotiations," he said, urging the international community to step forward for resolving the crisis.
Momen told reporters that he has already asked his ministry to make an impact analysis of the crisis from economic, social and security dimensions.
"If the crisis persists, then our neighbouring countries including India, Thailand, Myanmar, and China will be affected along with us," he said.
Meanwhile, the new foreign minister is preparing to make his first official visit to India soon.
He was invited to visit the neighbouring country by his Indian counterpart External Affairs Minister Sushma Swaraj. However, the date of his travel is still not fixed.
"India is our neighbour. The two neighbouring countries share a warm relation. They [India] invited me," Momen told reporters at his office yesterday.
Earlier, Sushma also sent a congratulatory message to AK Abdul Momen, after the latter took office as the new foreign minister.
Indian Prime Minister Narendra Modi was the first to congratulate Prime Minister Sheikh Hasina after her party Awami League won the December 30 parliamentary elections in a landslide victory.