US, UN discuss int'l community's efforts to end violence after Myanmar coup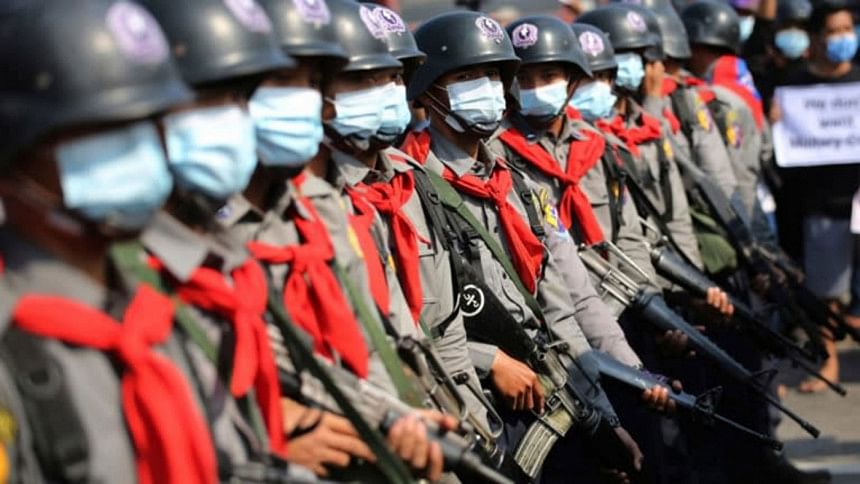 The US and UN have discussed the international community's efforts to help bring an end to the Myanmar military's violence and repression that has been going on since the February 1 military coup.
During a meeting between US Deputy Secretary of State Wendy Sherman and UN Special Envoy on Myanmar Christine Schraner Burgener in Washington, DC on Tuesday, they also discussed urging ASEAN to hold the Myanmar military accountable to the five-point consensus and supporting Myanmar people in their efforts to return Myanmar to the path of democracy.
They also discussed efforts to ensure access to vital humanitarian aid for vulnerable populations inside Myanmar and to encourage countries in the region to provide assistance and safe haven to refugees and asylum seekers, said White House Spokesperson Ned Price in a statement.
Wendy Sherman tweeted they held a constructive conversation on ending military regime's violence and support Myanmar people and their democratic aspirations, and ensure access to vital humanitarian aid.
The development comes only a week after the UN General Assembly adopted a resolution condemning the February 1 coup and called for an end to arms dealing with the country, which is on the brink of a civil war while the humanitarian conditions are worsening.
Since February, nearly 900 civilians were killed in military crackdown, while some 6000, including leading political leaders like National League of Democracy (NLD) Aung San Suu Kyi, were arrested. Several thousand people have fled the country and took shelter in Thailand and India's Mizoram.
On Tuesday, Peoples' Defense Force, the armed wing of the shadow government National Unity Government (NUG) clashed with the military – in its first clash – in Mandalay, the second largest city of Myanmar.
Four protesters and at least two officers were killed as Myanmar soldiers battled an anti-junta civilian militia with small arms and grenades.