Nepal's crisis drags on as ethnic minorities reject charter amendment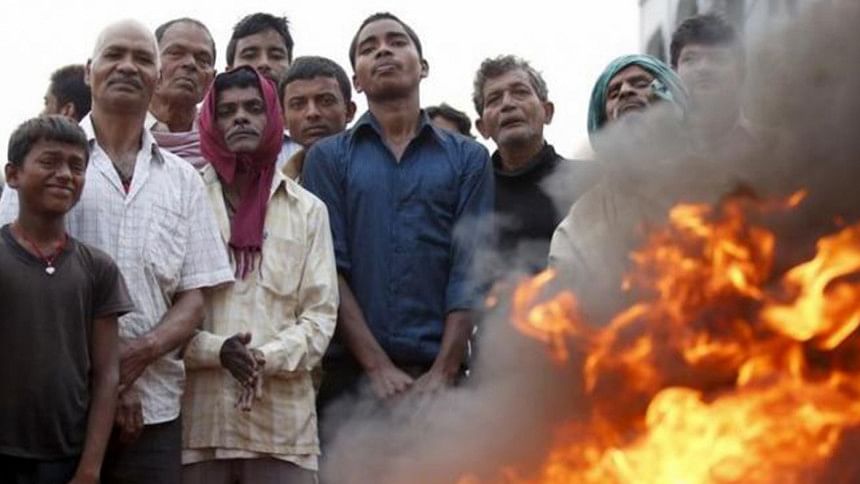 Nepal's ethnic minorities have rejected a constitutional amendment, dashing hopes of an end to a political crisis that has led to fuel shortages and hampered deliveries of relief materials to survivors of last year's earthquakes.
More than 50 people have died since the ethnic Madhesis, backed by some other smaller ethnic groups, launched protests in the landlocked, Himalayan country's southern plains against the amendment to the constitution.
Protests at the border have prevented trucks from entering from neighbouring India since September, causing fuel shortages and rationing in Nepal. Deliveries of relief supplies to communities hit by earthquakes in April and May last year have also been disrupted.
The Nepalese people had hoped the charter, the country's first since the abolition of the monarchy in 2008, would bring peace and stability closer after years of conflict.
However, the Madhesis, who have close familial, linguistic and cultural ties with Indians across the border, say Nepalese authorities have failed to meet their aspirations for greater participation in government.
The 597-member parliament voted 461-7 late on Saturday in favour of a provision of "proportionate inclusion" of minority groups in all government institutions including the army, and to carve out electoral constituencies on the basis of their population to increase their representation in parliament.
The rest of the lawmakers either did not vote or walked out.
"The government believes that the amendment will address the problems in the Tarai and hopes that the protests will end," Law Minister Agni Prasad Kharel told parliament before the vote, referring to the lowlands bordering India in the south.
Madhesi lawmakers protested and walked out of parliament, saying the changes had loopholes and were incomplete.
"It is a complete farce. It does not address our demands," said Hridayesh Tripathi, a leader of Tarai Madhes Loktantrik Party, part of the Madhesi Front that is leading the protests.
Nepal's giant and influential neighbour India said the changes were positive. "We hope that other outstanding issues are similarly addressed in a constructive spirit," the Indian External Affairs Ministry said in a statement.
The Nepali government says a political panel will be tasked to redraw the internal boundaries of federal provinces within three months, another key demand of the Madhesis.
It says other demands such as citizenship cards for foreign spouses of Nepali nationals will also be resolved through political consensus.
But the Madhesis are opposed to splitting their region into more than two provinces, as the government plan envisages, saying this would scupper their chances of controlling the provincial governments.
Many in Nepal blame India for quietly supporting the Madhesi protesters, a charge New Delhi denies.