Sridevi died of 'accidental drowning'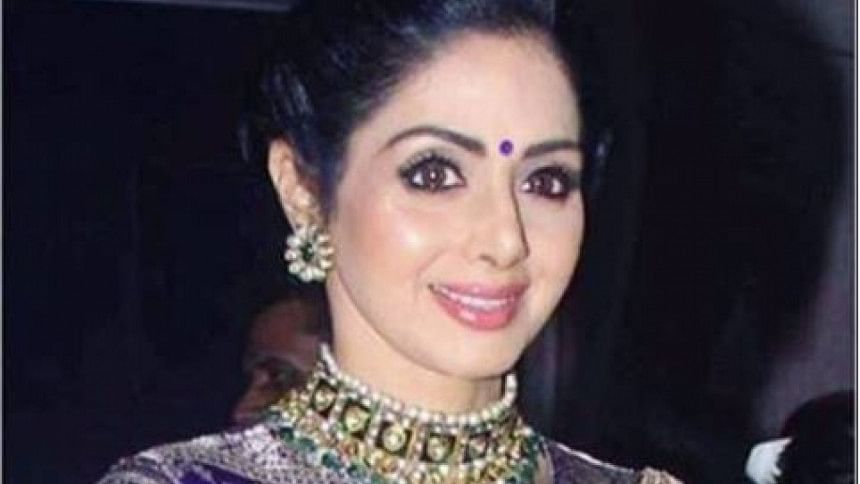 Bollywood icon Sridevi died due to "accidental drowning", the post-mortem conducted in Dubai said today.
The autopsy report has been handed over to the family, reports Indian news portal NDTV quoting Gulf news.
The funeral of superstar Sridevi, who died in Dubai on Saturday evening, is expected to take place in Mumbai today. Her family, in a statement said, her body will be brought back to India today. According to a Khaleej Times report, Sridevi's body is expected to be ready to be flown back to India this afternoon in Anil Ambani's private jet. The forensic report and the death certificate have been issued. After procedures at the embalming centre, the superstar's body will be flown back to Mumbai, says the NDTV report.
Sridevi, 54, died in her hotel room in Dubai on Saturday evening and a medical team failed to revive her. She was declared dead when she was taken to hospital, Indian ambassador in UAE Navdeep Suri told NDTV. Sridevi's brother-in-law and actor Sanjay Kapoor said she had no history of heart ailment.
The sudden death left her legions of fans and the film industry shocked and heartbroken. Celebrities have started arriving at her brother-in-law and co-star, Anil Kapoor's home. Karan Johar, Madhuri Dixit, Manish Malhotra, Tabu and many others have reached Anil Kapoor's home to pay their respects. Rajinikanth and Kamal Haasan are also to be present in Mumbai for the funeral.