10 Maoists killed in India's Chhattisgarh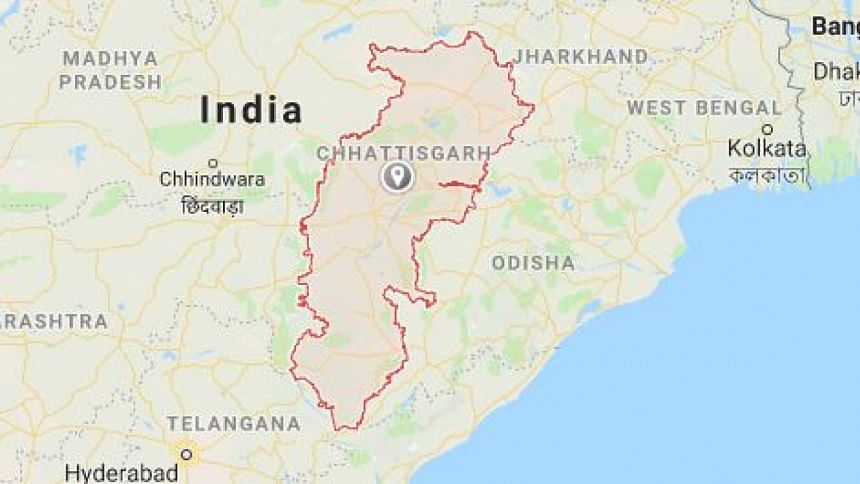 At least 10 Maoists, including a top leader, were gunned down in an encounter near Telangana-Chhattisgarh border in India, early today.
A security personnel was also killed in the gunfight, NDTV reports quoting police.
The encounter broke out when a joint team of anti-Maoist Greyhounds from Telangana, Andhra Pradesh, and special police personnel from Odisha, Chattisgarh and Maharashtra were conducting combing operations in the border areas near Pujari Kankar, around 500 km from Raipur, the capital of Chhattisgarh.
"The encounter started early morning in the Pujari Kanker forests where forces gunned down 10 Maoists," NDTV reports quoting DM Awasthi, special director general of Anti-Naxal Operations.
Three other security personnel were also injured in the encounter, he said, adding that "The injured have been shifted to a hospital in Bhadrachalam and if required they will be shifted to a bigger hospital in Raipur."
According to the police, a top rebel commander Haribhushan alias Jagan was among those killed in the gunfight.
Arms and ammunition were recovered from the site and police are scouring the area for the remaining suspects, senior police officer Mohit Garg said.
Apart from Hari Bhushan, the other Maoists have not been identified but security agencies believe more Maoist leaders could be among those killed, officials said.
Last month, four suspected rebels were killed in a firefight with security forces in Jharkhand.
Source: NDTV