India plans digital fence on border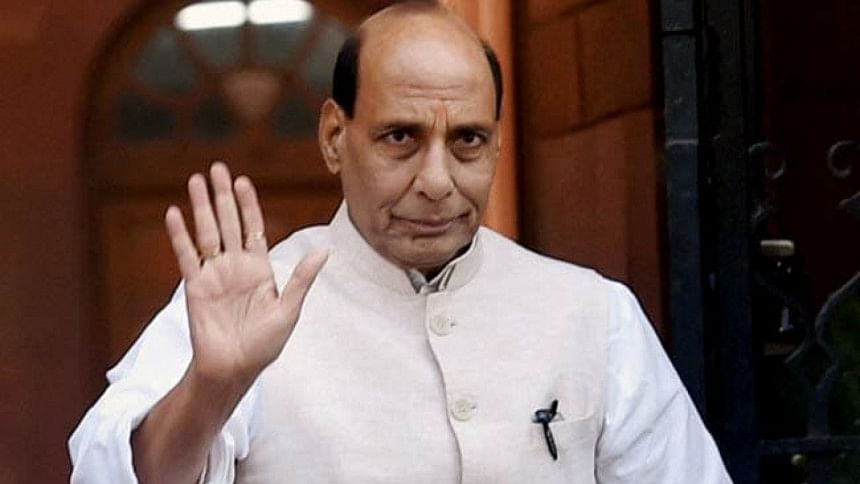 India will launch a digital smart fencing project along Assam state's border with Bangladesh in November, Home Minister Rajnath Singh has said.
He made the remark to the media in Jammu city on Monday after inaugurating two pilot projects of digital smart fencing, based on Israeli technology, set up along the international border with Pakistan in Jammu and Kashmir state.
Smart fencing is expected to bring down the casualties of BSF personnel and will create an invisible electronic barrier on land, water, air and underground and considerably reduce the dependence on ground patrolling by troops, Rajnath said.
At the biannual BGB-BSF DG-level conference in New Delhi earlier this month, Bangladesh raised the issue of border killings by the BSF when India talked about the issue of increasing criminal attacks on BSF personnel along the border.
The smart fencing projects built under the Comprehensive Integrated Border Management System (CIBMS) programme is the first of its kind in India, said the home minister, adding that the two projects each covering a 5.5km border stretch along the border have got hi-tech surveillance system that would help the BSF detect and foil infiltration bids in most difficult terrains.
The CIBMS is designed to guard stretches where physical surveillance is not possible either due to inhospitable terrain or riverine borders, Rajnath said.
He said with the digital smart fencing, "our borders would become absolutely safe since it would virtually make it impossible for the terrorists to breach it and infiltrate across the borders."