India bans social media in Kashmir for a month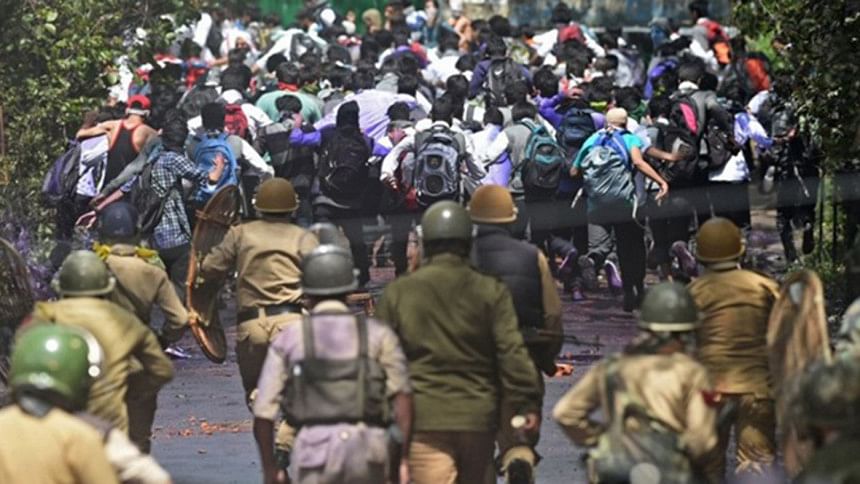 Authorities in Indian-administered Kashmir on Thursday announced a month-long ban on social networking sites like Facebook, Twitter, WhatsApp and YouTube.
Internet service providers have been asked to block 22 social networking sites with immediate effect 'in the interest of maintaining public order,' an order from the Jammu and Kashmir government said.
Any violation would result in legal action, said the order from the state government's Home Department.
An increasing trend had been noticed of social media and instant messaging sites being misused to transmit 'unverified objectionable and inflammatory material/content' that was inciting violence, the order said.
Several graphic videos showing abuse by security forces and attacks on them have gone viral on social networking sites, leading to widespread clashes in the militancy-affected state.
 In the latest round of such violence on April 9, eight people were killed.
Protests have spread since, with hundreds of students, including young women, pelting stones at security forces and chanting slogans against India.
Muslim-majority Jammu and Kashmir state has a huge military presence because of a two-decade long violent secessionist movement and a territorial dispute with neighbouring Pakistan.
The armed forces have been accused of abuses by rights watchdogs and there are often protests against their presence.
The Kashmir region is divided in two parts, one administered by India and the other by Pakistan. The South Asian neighbours have fought two wars over it.
India accuses Pakistan of aiding Kashmiri separatists, but it is a charge Islamabad denies. It calls Kashmiri rebels freedom fighters.