Pakistan suicide attack death toll rises to 72
A suicide bomber who attacked a park thronging with families celebrating Easter killed at least 72 people in Pakistan, with children among the dead.
More than 200 people were hurt when explosives packed with ball bearings ripped through crowds near a children's play area in the park in Lahore, leaving dozens dead or bloodied.
Witnesses described children screaming as people carried the injured in their arms, while frantic relatives searched for loved ones.
"We had gone to the park to enjoy the Easter holiday. There was a blast suddenly, I saw a huge ball of fire and four to six people of my family are injured. Two of them critical," 53-year-old Arif Gill told AFP.
READ MORE: Blast at Lahore park kills 65
"This is not an attack against Christians, everybody is victim, there are many Muslims among the victims, everybody goes to the park to enjoy," he added. "This is an attack against everybody."
Javed Ali, a 35-year-old who lives opposite the park near the centre of the city, said the force of Sunday's blast shattered the windows of his home.
"After 10 minutes I went outside. There was human flesh on the walls of our house. People were crying, I could hear ambulances," he said.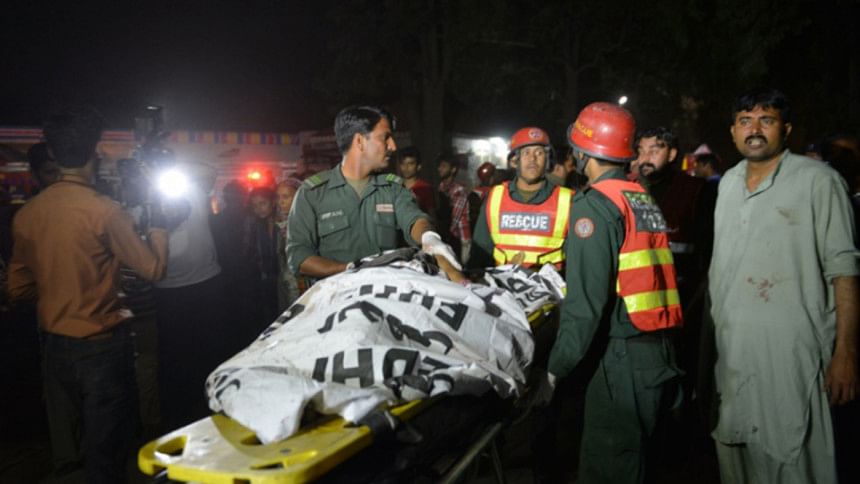 Many wounded children were taken to Lahore's Jinnah Hospital Monday, some clearly in pain as doctors examined injuries to their legs, arms and faces.
Doctors had described frenzied scenes at hospitals in the immediate aftermath of the attack, with staff treating casualties on floors and in corridors, as officials tweeted calls for blood donations.
Senior police official Haider Ashraf put the toll at 72 Monday, saying at least eight children were among the dead.
"Christians were not the specific target of this attack because the majority of the dead are Muslims," he said. "Everybody goes to this park."
Lahore's top administration official Muhammad Usman said 233 were wounded. Late Sunday rescue officials had put the number of injured at more than 300.
Earlier, Usman said the bomber "blew himself up near the kids' playing area where kids were on the swings".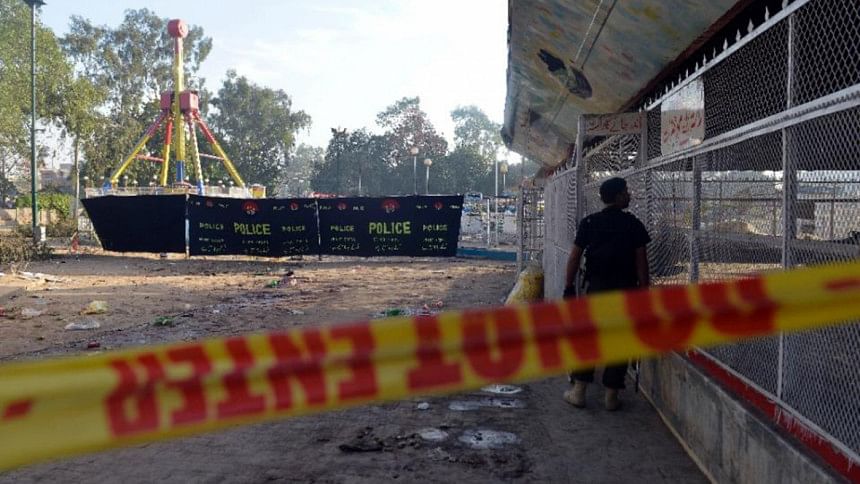 Schools and other government institutions were open, but three days of mourning have been announced in Punjab province, of which Lahore is the capital, said commissioner Abdullah Sumbal.
'HOUR OF GRIEF'
A faction of the Pakistan Taliban said it carried out the attack, according to the website of the Express Tribune.
"We claim responsibility for the attack on Christians as they were celebrating Easter," a spokesperson for Jamaatul Ahrar was quoted as saying.
But police cautioned Monday they could not confirm the claim.
"We can't say anything about the claim of responsibility until a complete investigation," said Ashraf.
A military spokesman said intelligence agencies were chasing all leads.
Facebook activated its safety check system after the blast, so people could tell friends and relatives they were safe, but a glitch meant notifications were sent to people all over the world.
The company later apologised, but some users said the error meant news of the attack spread more quickly than it might otherwise have done.
Pakistan's Prime Minister Nawaz Sharif expressed his "grief and sorrow over the sad demise of innocent lives".
His Indian counterpart Narendra Modi telephoned to say "the people of India stand with their Pakistani brethren in this hour of grief," state media reported.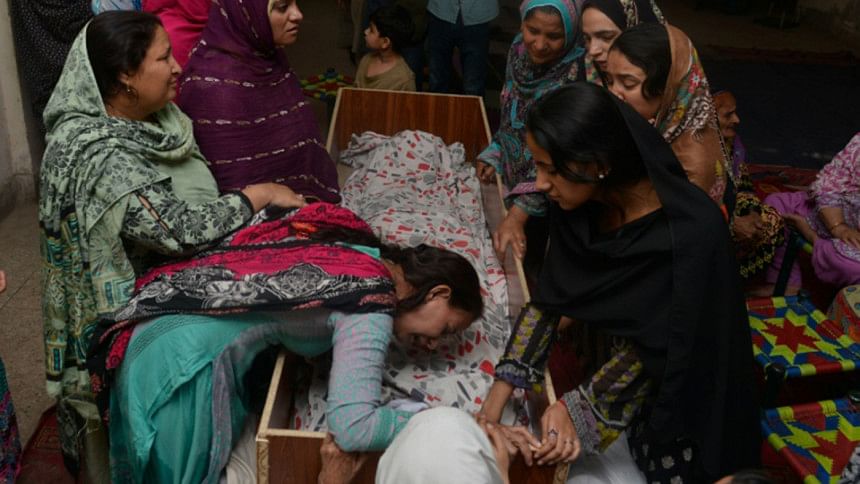 Powerful military chief General Raheel Sharif vowed to bring those responsible to justice and said he "will never allow these savage inhumans to over run our life and liberty", according to a military spokesman.
The US labelled the incident "cowardly", while Pakistan's Nobel Peace Prize winner Malala Yousafzai tweeted: "Pakistan and the world must unite. Every life is precious and must be respected and protected."
'FANATICAL VIOLENCE'
The Vatican condemned the attack, calling it "fanatical violence against Christian minorities," and UN Secretary General Ban Ki-moon called for Islamabad to protect religious minorities.
Christians make up an estimated 1.6 percent of the Pakistan's 200 million people, the vast majority of which are Muslim, and have long faced discrimination.
Twin suicide attacks against churches in Lahore killed 17 people in March last year, sparking two days of rioting by thousands of Christians.
Attacks targeting children have a special resonance in Pakistan, still scarred by a Taliban assault in Peshawar in 2014 that killed 150 people, mostly children.
A military operation targeting insurgents was stepped up in response, and last year the death toll from militant attacks fell to its lowest since the Pakistani Taliban were formed in 2007.