Charges against Bangladeshi diplomat dismissed in NY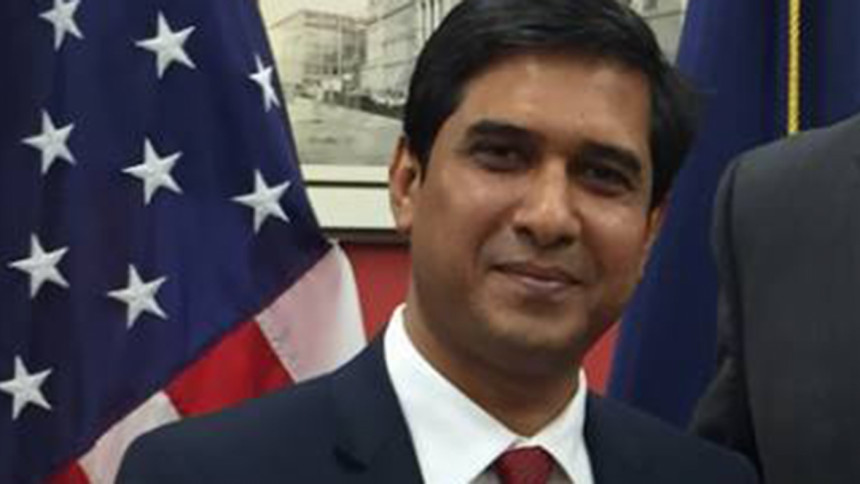 A court in the United States yesterday dismissed all felony charges (33 counts) against Bangladesh's deputy consul general in New York, seven months after he was indicted in a case filed by the diplomat's former domestic help.
The Deputy Consul General at the Consulate General of Bangladesh in New York Md Shahedul Islam was indicted on June 12, 2017, on charges of labour trafficking and assault for forcing his servant to work without pay through threats and intimidation.
On the same day, Shahedul Islam, who had limited diplomatic immunity, was ordered to surrender his passport when he appeared before Queens Supreme Court Justice Daniel Lewis.
"The case is now over and Mr. Islam is free to travel," Md Shameem Ahsan, consul general in New York who was present at the court during the hearing, said quoting Daniel N Arshack, Islam's lawyer as saying. 
Queens Court returned thediplomatic passport to Shahedul after exonerating him, he said.
According to the indictment, Shaheldul brought another Bangladeshi, Mohammed Amin, to New York between 2012 and 2013 to work as a household help for Islam and his family.
"Soon after Mr Amin's arrival, the defendant allegedly took his passport and required the man to work 18 hours a day... Even though Amin had a contract which outlines his compensation, it is alleged he was never paid for his work," the statement said.
"If the victim disobeyed the defendant's orders, Amin was allegedly physically assaulted by the defendant, who either struck him with his hand or sometimes with a wooden shoe," it added.
Shahedul is a political appointee.
On June 13, Dhaka expressed serious dissatisfaction over the detention of Shahedul. The foreign ministry summoned the acting US envoy and sought an explanation.

The Bangladesh foreign ministry in a press release that day said, "The domestic aide went missing about 13 months earlier [on 17 May 2016] from Mr Islam's residence. The incident was immediately reported to the Department of State by the Bangladesh consulate general in New York and also by the Bangladesh Embassy in Washington D.C. on 18 and 19 May 2016 respectively. However, no update had been received on this matter from the Department of State before the arrest of Mr Islam, it added.