16 killed in Pakistan Shia procession blast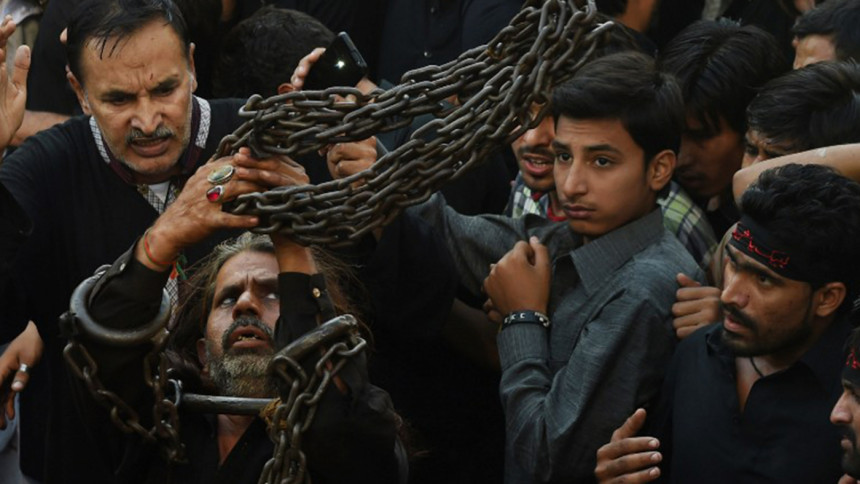 A bomb blast at a Shia Muslim procession in Pakistan's Sindh province for the Shia holiday of Ashura killed 16 people on Friday and wounded at least 40, local Geo TV reported.
The blast was the second to hit the Ashura festivities in two days and came hours after a radical Sunni Muslim group threatened continued sectarian violence during the holiday.
Geo TV quoted a local police official as saying that 16 were dead and 40 wounded in the early evening blast.
"It was a suicide attack as the head and some other body parts of the suicide bomber were found at the site," another Pakistani journalist in Jacobabad, Ghani Baksh, quoted police official Zafar Iqbal Awan as saying.