Ecuador struck by 6.7 magnitude earthquake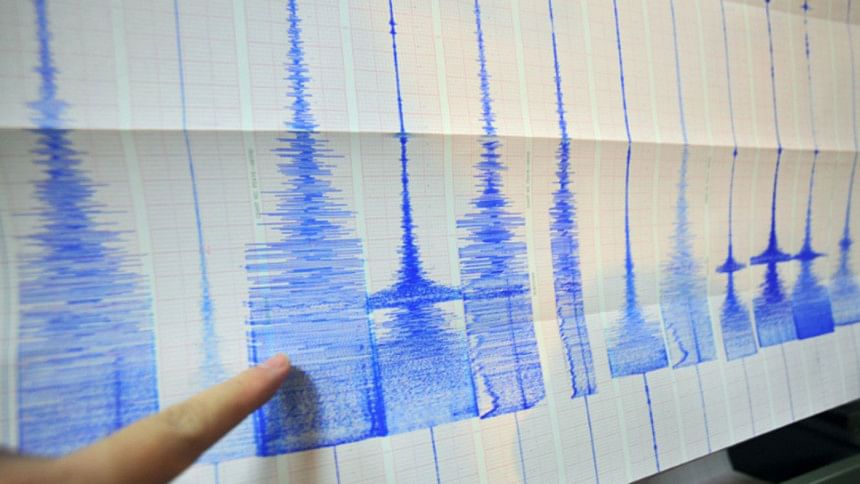 A strong earthquake measuring 6.7 on the Moment magnitude scale struck Ecuador early today, one month after a much larger quake killed some 660 people, the US Geological Survey said.
Ecuador's national geological institute, which measured the quake at 6.8, said it struck at 2:57 am local time (0757 GMT) in the South American country's western Manabi region.
President Rafael Correa, writing on Twitter, reassured a public still jittery after last month's quake that "there is no tsunami alert" following this latest earthquake.
Correa, who said he was tweeting from the offices of the national emergency operations bureau, also told the public there was no need for alarm.
"Everyone remain calm," he tweeted, adding that inhabitants of Quito can safely go back inside their homes.
The president said that parts of Manabi and nearby Esmeraldas province were without power, and that only "minor damage" had been reported in some areas.
Wednesday's quake had a depth of 32 kilometers (21 miles) and was centered 136 kilometers (85 miles) northwest of Quito, seismologists said.
Last month's 7.8 magnitude quake, the worst to strike Ecuador in decades, caused buildings to collapse and roads to buckles, with the cost of the damage running into the billions of dollars.