Snowbound US east coast begins to dig out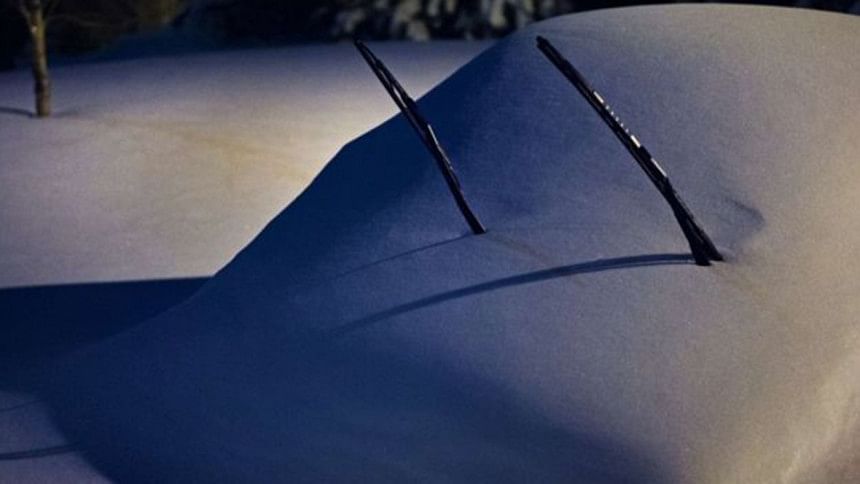 Millions of people in the US eastern seaboard are waking to a thick blanket of snow that has paralysed transport links in New York and Washington DC.
As householders dug themselves out of drifts up to 40in (102cm) deep, the hazards of shovelling snow were brought home by at least six deaths.
A further 12 people have died in other snow-related incidents since Friday.
The storm, dubbed Snowmageddon and Snowzilla on social media, is lessening and heading for the Atlantic Ocean.
It has affected some 85 million people, cutting power to 200,000 people.
However, many took to the streets and parks to enjoy the snow, with a giant snowball fight breaking out on Times Square, New York.
In other developments
Washington DC's two main airports, Ronald Reagan Washington National and Dulles International, are likely to remain closed on Sunday, officials said
Some airlines are considering restarting limited service at New York-area airports
Flood waters rose in New Jersey and elsewhere along the Atlantic coast
States of emergency were declared in New York, Tennessee, Georgia, Kentucky, North Carolina, New Jersey, Virginia, West Virginia, Maryland, Pennsylvania and the District of Columbia
In Kentucky, Pennsylvania and West Virginia, drivers were stranded for hours on snowbound highways.
The heaviest fall was recorded in Shepherdstown, West Virginia, which had 40.5in (103 cm).
By the time the snow had stopped falling late on Saturday, New York's Central Park had received 26.8in, the second-biggest fall recorded since 1869 and just shy of the all-time high, 26.9in, recorded in February 2006.
At least five people in the New York area died while shovelling or removing snow, the New York Times reports. A sixth death was reported in Baltimore, Maryland.
Among other deaths attributed to the storm was that of a man in North Carolina who stopped to help a motorist whose car had veered off an icy road. Police said the Good Samaritan was shot by the man he had gone to help.
In Ohio, a teenager sledding behind an all-terrain vehicle was hit by a lorry and killed.
The US federal government closed down at noon on Friday. President Barack Obama remains at the White House.
Andrew Watson, who moved to Virginia for work about six months ago, told the BBC News Channel that travel was restricted but families were enjoying the snow.
"The roads are now impassable and where we live it's pretty much a driving town so it's hard to get anywhere right now," he said.
"We've been told not to take to the roads, which is smart because the roads aren't gritted at all so they're very treacherous. I mean everyone's making light of it and having fun. The street we're living on the kids are playing out in the street now and having a great time."
But businesses have been eyeing the shutdown with some anxiety. In New York city, the manager of the midtown Metro Cafe, which remained open, told Reuters news agency: "Last four hours, we don't have any business.
"By now, I guess because we're the only one open around here. I mean it's a big loss no matter how you see it, it still is a big loss. When you lose something you can never make it up. When it's gone, it's gone. That's business."