'Secret meeting to stop Trump'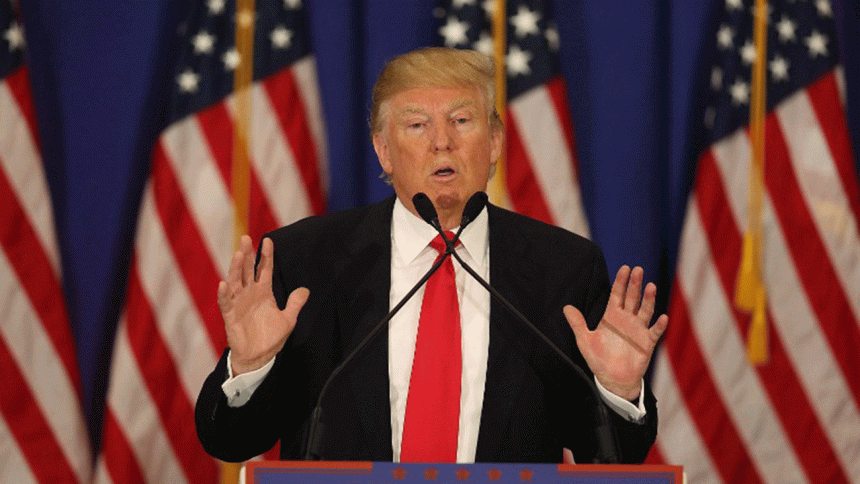 In an effort to stop Donald Trump from gaining the Republican Party nomination, GOP leaders, billionaires and tech gurus came together last weekend at the conservative American Enterprise Institute's annual secretive World Forum in Sea Island, Georgia, reports ABC News.
It is a private resort and the yearly conference is always off the record, but a guest told ABC News that Donald Trump was main subject of discussion and the strategy of how to stop him at the forum, it said yesterday.
Attendees included Karl Rove, as well as GOP senators, including Tom Cotton of Arkansas, Ben Sasse of Nebraska, Cory Gardner of Colorado, and Tim Scott of Georgia, as well as GOP donors, and tech CEOs, including Apple CEO Tim Cook and the head of Tesla Motors Elon Musk.
The Weekly Standard founder Bill Kristol who attended the meeting had this to say in a weekly newsletter "The attendees at the forum were businessmen and scholars, mostly, so the expressions of hope, and injunctions to do something were directed at those who were thought to have some ability to influence events -- such as magazine editors. I of course tried to explain the limits -- shocking but true -- to the power of magazine editors. But I did come away with this conviction reinforced: There's obviously lots of analysis of Trump and Trumpism to be done, and in fact we've done a fair amount of that in the pages of The Weekly Standard. But the key task now, to once again paraphrase Karl Marx, is less to understand Trump than to stop him. In general, there's a little too much hand-wringing, brow-furrowing, and fatalism out there and not quite enough resolving to save the party from nominating or the country electing someone who simply shouldn't be president."
He also said that many of the GOP donors were "uncertain about how to stop him, with many worried Trump is already inevitable" and any efforts to stop him could "backfire." The same source noted that Cook, Musk and the tech gurus were not in on the stop Trump chatter.