Saudi govt scraps hajj quota system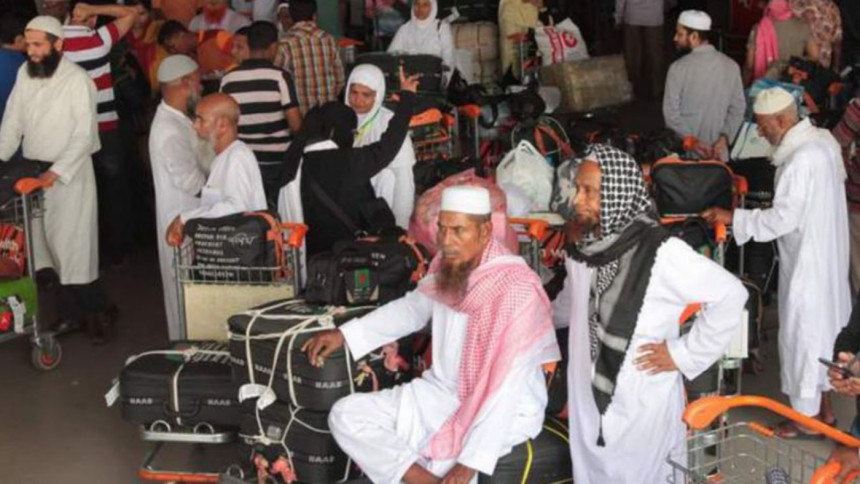 Saudi Hajj Minister Bandar Hajjar today announced that there will be no quota system on any country for sending pilgrims from next year.
"Starting from next Hajj season, the number of pilgrims will increase to 5 million and then to 30 million in the coming five years following the completion of expansion work inside the Grand Mosque," Arab News reported quoting the minister.
All Muslim countries including Bangladesh have been facing difficulties on sending hajj pilgrims for the last two years due to the quota system.
The Saudi minister also laid emphasis on the establishment and operation of a unified electronic system for pilgrims coming from outside the Kingdom through which all tasks and functions linked with arrival procedures are executed and documented.
Hajj visas will be issued for any person only through the unified electronic system, he added.
On the coronavirus issue, the minister said the safety of the guests of Allah, and ensuring they perform the holy rituals and return to their countries safe and free of any health problems are the top priorities of the leadership of the Kingdom.
The minister said the health ministry has taken extensive measures to make sure all pilgrims leave the Kingdom free of any possible infection with the virus.