No refugee status for Rohingya people: Amu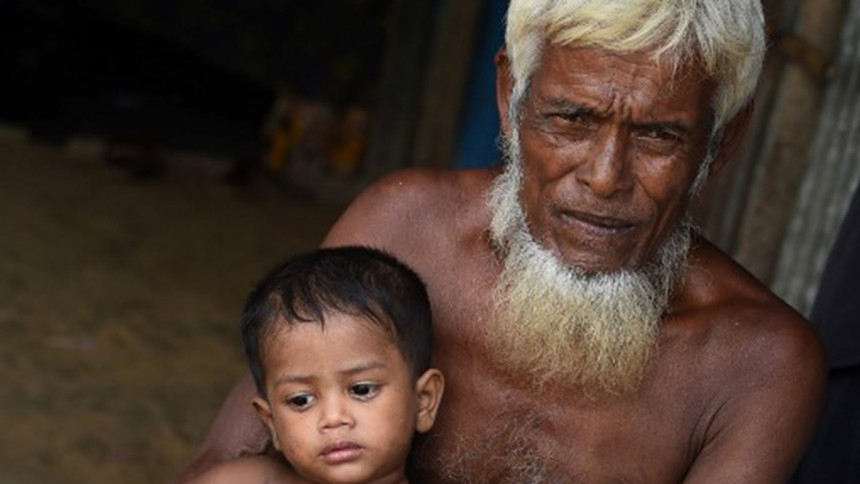 The government is not considering "refugee status" for the Rohingya people, who are coming to Bangladesh fleeing persecution in the Rakhine state of Myanmar, Industries Minister Amir Hossain Amu said today.
Following the growing influx of Rohingya refugees, the government is expanding the number of camps in Cox's Bazar, the industries minister said.
Till now, an estimated 4.5 lakh Rohingya people have sought refuge in Bangladesh, Amu told reporters after emerging from a meeting of the cabinet committee on law and order in the country.
"A vested quarter is trying to instigate communal unrest using the Rohingya issue but the law enforcers are on high alert to foil such attempts," he said.
Law minister Anisul Huq and Home Minister Asaduzzaman Khan Kamal and chiefs of different law enforcing agencies took part in the meeting.