US gay marriage: Reaction to ruling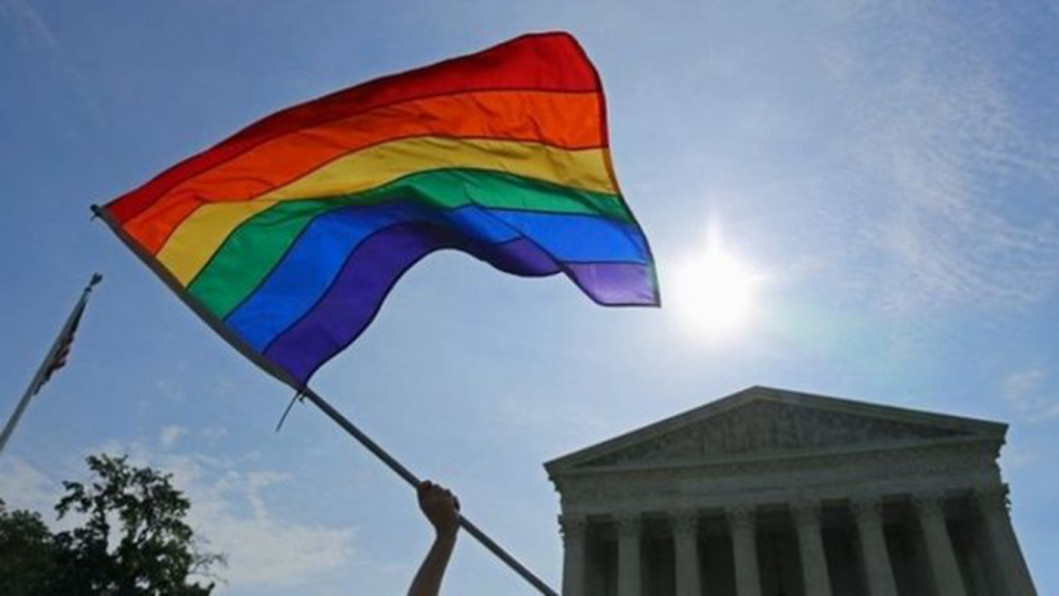 Following the US Supreme Court's decision of legalising gay marriages nationwide the reactions in social media has been pouring in from all over the world.
When news of the court's landmark decision affirming gay marriage rights in all 50 states broke, celebrations quickly erupted outside the court building - and on Twitter.
From celebrities...
Business leaders...
Today marks a victory for equality, perseverance and love.

— Tim Cook (@tim_cook) June 26, 2015
And politicians...
Some of the political reaction wasn't as joyous, however. Republican presidential candidate Mike Huckabee condemned the ruling.
Others took the opportunity to point out that it's been an interesting week for flags in the US.
And a White House agency offered what it saw as an appropriate photo.