Rahul returns to India after mysterious sabbatical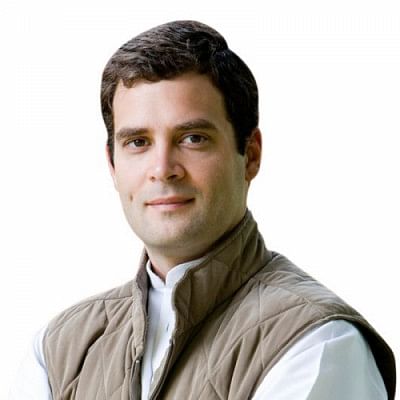 Congress Vice President Rahul Gandhi today returned to India after a 56-day sabbatical which had raised questions on his leadership of the party struggling to find its feet after a string of major electoral setbacks.
Rahul, the 44-year-old scion of the Nehru-Gandhi family, arrived in India at 11.15am by a Thai Airways flight from Bangkok, reports our New Delhi Correspondent.
He was received amid celebrations by party workers who burst crackers outside his Tughlaq Road residence.
Rahul's sabbatical came amid talks of a party session where he was speculated to be elevated as Congress president, replacing his mother Sonia Gandhi.
During his absence, Congress was split down the middle as to who should head the party with several party leaders coming out in the open pitching for Sonia to continue as president and raised questions over Rahul's leadership.
Congress leaders had announced that Rahul would be back by April 19 as he would be addressing a farmers' rally on land acquisition bill issue here on that day.
Congress has been performing poorly in the elections after its worst show in general elections in April-May last year when Prime Minister Narendra Modi-led BJP was voted to power with emphatic majority. It was followed by a string of electoral reverses in legislature elections in different states including in Delhi recently.