Putin set to make China trip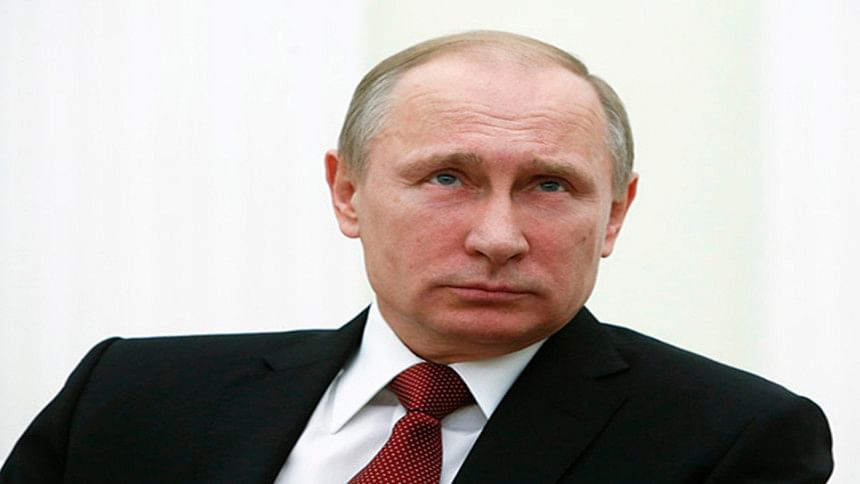 Russian President Vladimir Putin will visit China later this year to attend events marking the 70th anniversary of victory in the world's anti-fascist war, reports the ChinaDaily.
He is the first leader who has reportedly confirmed plans to attend the commemoration events in China.
Foreign Ministry spokesman Hong Lei said on Friday that China welcomes the Russian leader's plans to attend.
Interfax news agency reported on Thursday that Russian Presidential Administration chief Sergei Ivanov confirmed Putin's plan to visit China.
Ivanov had talks with Li Zhanshu, a visiting senior official from the Communist Party of China, on Thursday. Li is director of the CPC Central Committee's General Office.
A meeting between Putin and Li was held earlier on Thursday at which good wishes and greetings from the two presidents were exchanged.
Putin told Li that he expects President Xi Jinping will visit Moscow for celebrations marking the 70th anniversary of victory in the Great Patriotic War on May 9.
Putin said the two countries' joint celebrations to mark the 70th anniversary of victory in World War II will "guard against attempts to beautify invaders, champion historical justice and protect world peace".
Li said Xi values highly the evolving Sino-Russian relationship and "cherishes the good personal relationship and friendship with his Russian counterpart".