PM joins G7 outreach meeting with other world leaders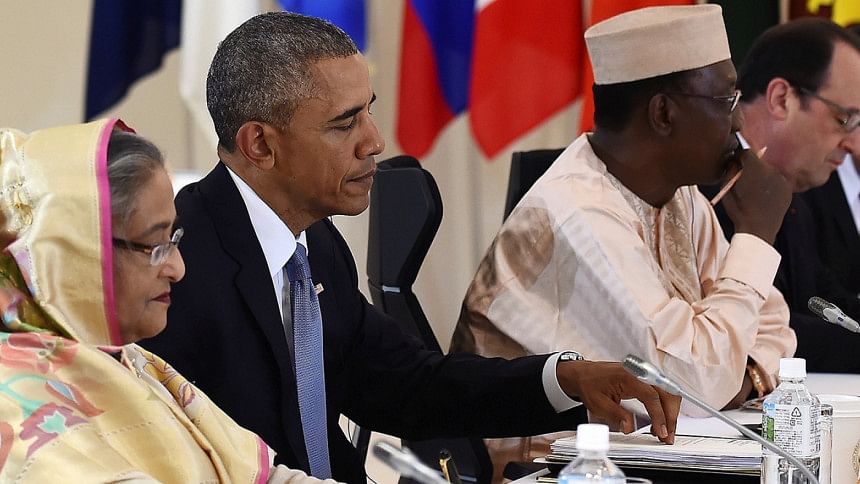 Prime Minister Sheikh Hasina today attended the Outreach Meeting of the G7 countries, representing world's seven major advanced economies.
Bangladesh premier joined the event at the invitation of Japanese Prime Minister Shinjo Abe, host of the G7 Summit 2016.
The Japanese Premier invited Bangladesh along with a number of heads of state and government of other non-G7 countries, including Indonesia, Vietnam, Laos, Sri Lanka, Papua New Guinea, African nation Chad.
Top executives of the World Bank, International Monetary Fund (IMF) and Asian Development Bank (ADB) also took part in the outreach meeting.
The two-day summit has begun yesterday at Ise-Shima in Nagoya, capital of Japan's Aichi Prefecture, a modern manufacturing and shipping hub in central Honshu.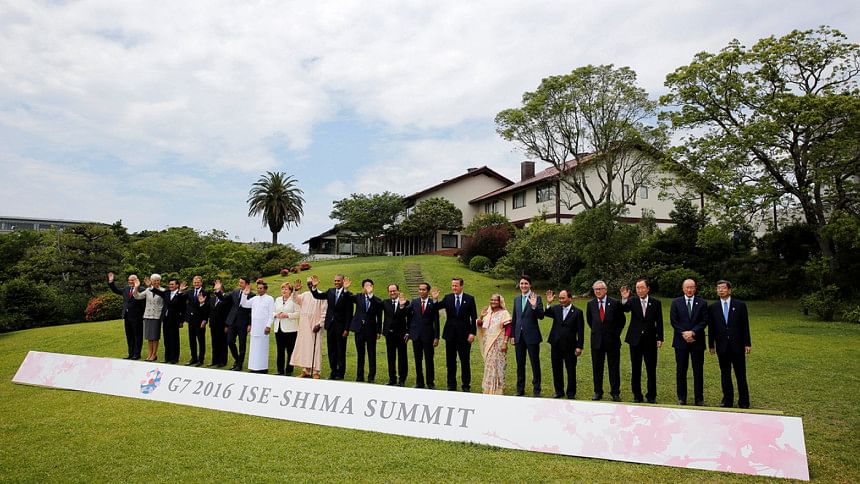 On her arrival at the summit venue, Japanese Prime Minister received Sheikh Hasina at the banquet hall of Shima Kanko Hotel the Classic at Kashiko Island, venue of the outreach meeting.
Sheikh Hasina took part in two discussion sessions of the meeting which are aimed at exploring ways to sustain the well-being of Asia and the global development agenda known as the Sustainable Development Goals (SDGs).
She also joined photo session and luncheon programme with other world leaders.
Foreign ministry officials said Japan's invitation to the outreach meeting was a reflection of Bangladesh's significant role in various spectrum of socio-economic development among developing countries.
On the sidelines of the outreach meeting, Sheikh Hasina is also set to hold bilateral meetings with UK Prime Minister David Cameron today.
Tomorrow she has meetings with Japan's Prime Minister Shinjo Abe and Sri Lankan President Maithripala Sirisena.