Karachi hotel fire kills 11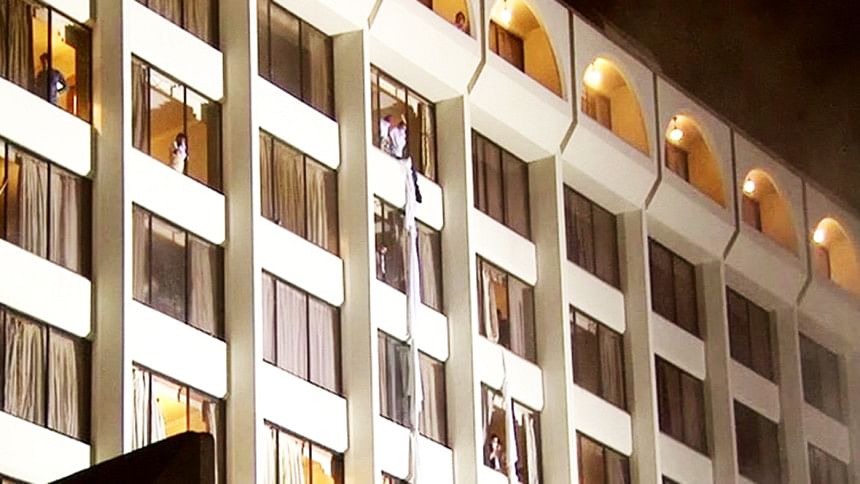 A Pakistani police officer says a fire that swept through a four-star hotel in the southern port city of Karachi has killed at least 11 people.
Tauqeer Naeem says more than 50 people suffered injuries in the Monday morning blaze, which started in the hotel kitchen. He says an exact cause of the fire was not known.
Dr Semi Jamali at Karachi's Jinnah's Hospital says some foreigners were among those being treated for burns.
Most of Pakistan's buildings don't meet safety standards to avoid such mishaps.
TV footage of the incident showed guests at the hotel using bedsheets to climb down from windows.