BENAZIR BHUTTO'S MURDER TRIAL
Pakistan court declares Musharraf a fugitive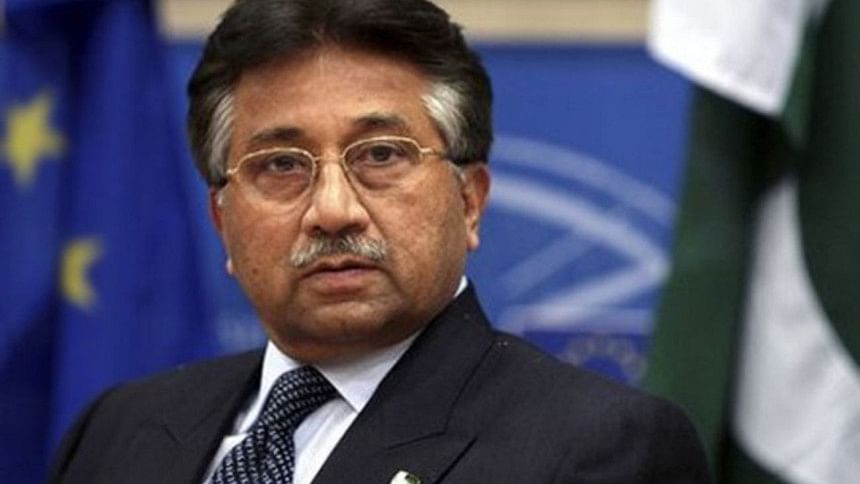 A Pakistan court yesterday branded former military ruler Pervez Musharraf a fugitive in ex-prime minister Benazir Bhutto's murder trial, but acquitted five men accused of being involved in the 2007 assassination.
The verdicts are the first to be issued since Bhutto, the first female prime minister of a Muslim country, was killed in a gun and suicide bomb attack nearly a decade ago, sparking street violence and plunging Pakistan into months of political turmoil.
Former president and military ruler Musharraf is alleged to have been part of a broad conspiracy to have his political rival killed before elections. He has denied the allegation.
He was charged with murder, criminal conspiracy for murder, and facilitation for murder in 2013, in an unprecedented move against an ex-army chief, challenging beliefs the military is immune from prosecution.
But he has been in self-imposed exile in Dubai ever since a travel ban was lifted three years later.
The anti-terrorism court in Rawalpindi ruled he had "absconded", a court official told reporters outside, saying it had also ordered the confiscation of his property.
The court acquitted five men who had been accused of being Taliban militants involved in the conspiracy to kill Bhutto.
They were set to walk free nearly 10 years after they were first arrested, though a defence lawyer said it was not yet clear when they would be released.
However the judges found two police officers guilty of "mishandling the crime scene", the court official said.
The police officers -- Saud Aziz, who was chief of Rawalpindi police at the time, and senior officer Khurram Shahzad -- are now the only two people to have been convicted over Bhutto's assassination.
Shahzad was accused of hosing down the crime scene less than two hours after the assassination took place -- an act the United Nations described in a report into the assassination as "fundamentally inconsistent with Pakistani police practice".