Obama to lift arms embargo on Vietnam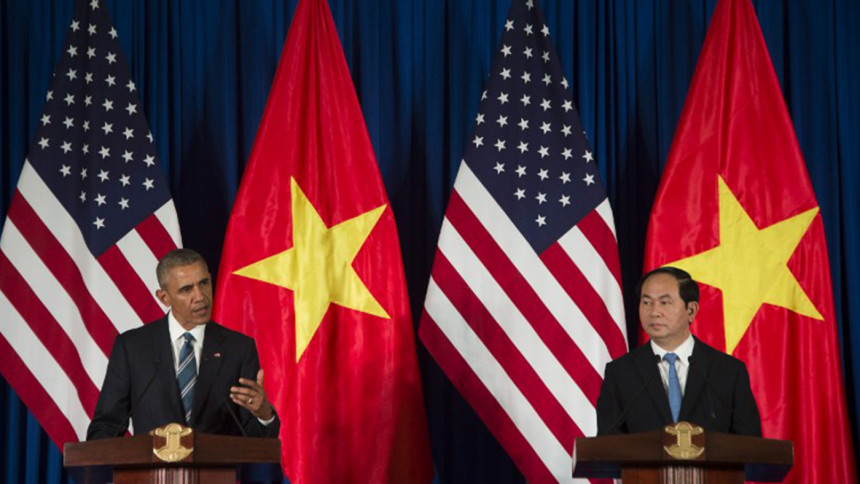 President Barack Obama has announced the US is fully lifting its embargo on sales of lethal weapons to Vietnam, its one-time enemy.
Speaking during a visit to communist Vietnam and talks with its leaders, Obama said the move removed a "lingering vestige of the Cold War".
He said both sides had "developed a level of trust and co-operation".
Obama's visit comes amid warming ties, as the US seeks to build its relationship with its Pacific allies.
Vietnam had been arguing for an end to the arms embargo, which has been in place for decades though was partially lifted in 2014.
Obama said it was "clear from this visit that both our peoples are eager for an even closer relationship".