North Korea celebrates 70th anniversary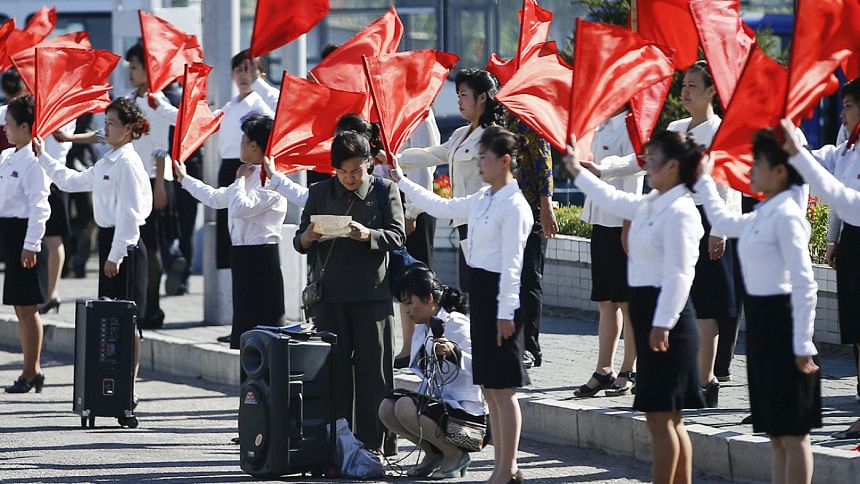 North Korea is holding what is expected to be one of its biggest celebrations ever, marking the 70th anniversary of the ruling Workers' Party.
A cavalcade of armoured vehicles and ballistic missiles is expected to rumble through the capital Pyongyang accompanied by marching troops.
North Korea's supreme leader Kim Jong-un will preside over the ceremony, but no world leaders will be attending.
Heavy overnight rain was reported to be delaying the start of proceedings.
Correspondents say today's event will be closely watched for any new military hardware indicating the North's military development.
When it announced plans for the anniversary earlier this year, the government spoke of "cutting-edge" weaponry suitable for modern warfare.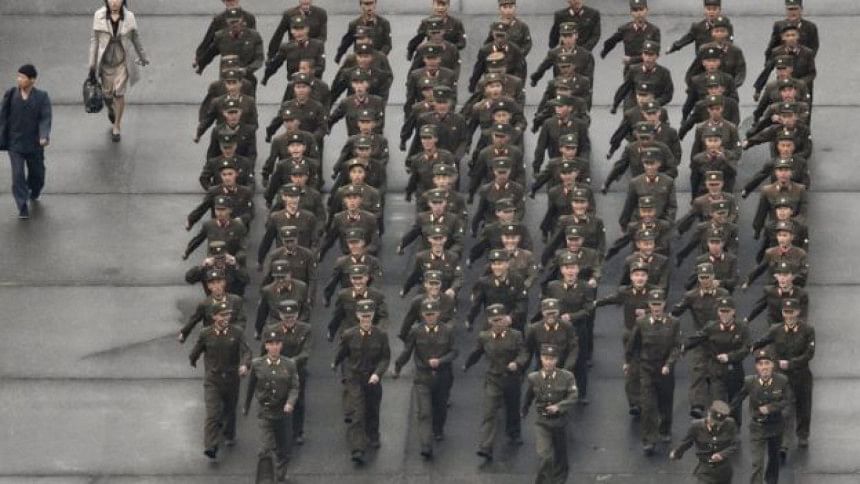 It is not known if Kim Jong-un - grandson of North Korea's first leader, Kim Il-sung - will speak at any of the day's events, although the anniversary is expected to send a signal of defiance, particularly to South Korea and the United States.
The North Korean leader began the day by paying respects to his late father and grandfather at the Kumsusan Palace of the Sun in Pyongyang, official media reported.
Officials did not divulge details of the day's celebrations, although thousands of Pyongyang citizens have been seen in public squares across the city practising for a torchlight parade to be held in the evening.
A stage has also been set up on a river for a late-night concert featuring the all-female Moranbong Band - North Korea's most popular musical group.
China, North Korea's closest ally, has sent a senior Communist Party official to the anniversary.
Nuclear tests
North Korea's nuclear programme has long been a cause for alarm in the region.
Pyongyang is believed to have conducted three underground nuclear tests and is threatening a fourth, despite international condemnation and sanctions.
Last month, it announced it was restarting its main nuclear facility Yongbyon and that it was improving its nuclear weapons "in quality and quantity".
The North claims it has made a nuclear device small enough to fit into the warhead of a missile.
US officials, however, have cast doubt on this claim and experts say it is difficult to assess the progress North Korea has made on miniaturisation.
North and South Korea remain technically at war because the 1950-1953 war ended in an armistice, not a peace treaty.