'Hell on earth' in Syria must end
UN chief calls on warring sides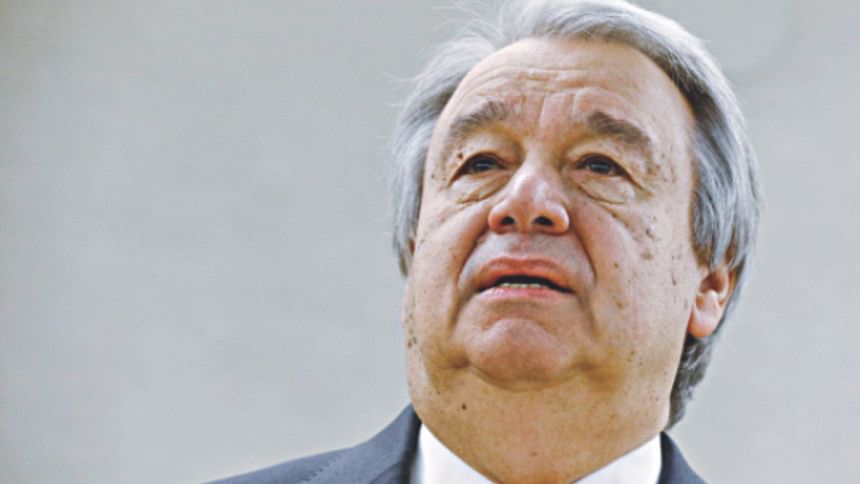 United Nations Secretary-General Antonio Guterres called on warring sides to implement a 30-day ceasefire across Syria, in line with an appeal by major powers at the weekend.
UN aid agencies are ready to deliver life-saving aid and evacuate critically wounded from the rebel-held Damascus enclave of eastern Ghouta, where 400,000 people have been living under siege, Guterres said yesterday.
"Eastern Ghouta cannot wait, it is high time to stop this hell on earth," Guterres told the UN Human Rights Council, which opened its main four-week annual session in Geneva, reported Reuters.
Guterres praised the adoption of a Security Council resolution Saturday calling for the truce but underscored "Security Council resolutions are only meaningful if they are effectively implemented.
"That is why I expect the resolution to be immediately implemented and sustained," he said.
It took days of diplomatic wrangling before Security Council on Saturday adopted a resolution calling for the ceasefire "without delay" to allow for aid deliveries and medical evacuations in Eastern Ghouta, reported AFP.
But fresh bombardment by the Syrian regime killed at least 10 civilians in the area yesterday, including nine members of a same family, the Syrian Observatory for Human Rights monitor group said.