Richard Thaler of US wins Nobel Economics Prize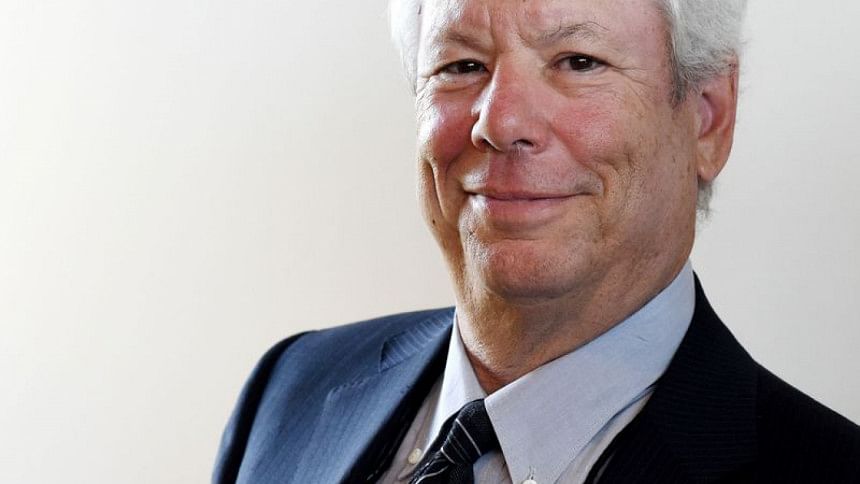 US economist Richard Thaler today won the Nobel Economics Prize for his pioneering work bridging the gap between economics and psychology, the jury said.
"By exploring the consequences of limited rationality, social preferences, and lack of self-control, he has shown how these human traits systematically affect individual decisions as well as market outcomes," the Nobel jury said in a statement.
"His empirical findings and theoretical insights have been instrumental in creating the new and rapidly expanding field of behavioural economics, which has had a profound impact on many areas of economic research and policy."
Thaler told the Nobel committee by videoconference he was "pleased" by the award.
"Well, I was pleased. I no longer will have to call my colleague Eugene Fama "Professor Fama" on the golf course," he joked, referring to his University of Chicago colleague who won the 2013 Nobel Economics Prize.
The 72-year-old takes home a nine million kronor (944,000 euros, $1.1 million) prize sum.
He is a professor at the University of Chicago -- a school popular with the Nobel economics committee. Of 79 laureates so far, more than a third have been affiliated with the university's school of economics.
Thaler made a cameo appearance in the 2015 movie "The Big Short" about the credit and housing bubble collapse that led to the 2008 global financial crisis.
Last year, the award went to British-American economist Oliver Hart and Bengt Holmstrom of Finland for their research on contract theory, which has helped design insurance policies and executive pay.
The economics prize is unique among the Nobel awards in that it was created by the Swedish central bank in 1968 -- the others were all set up through the 1895 will of Swedish inventor and philanthropist Alfred Nobel.