No evidence Las Vegas shooter tied to militant group-U.S. officials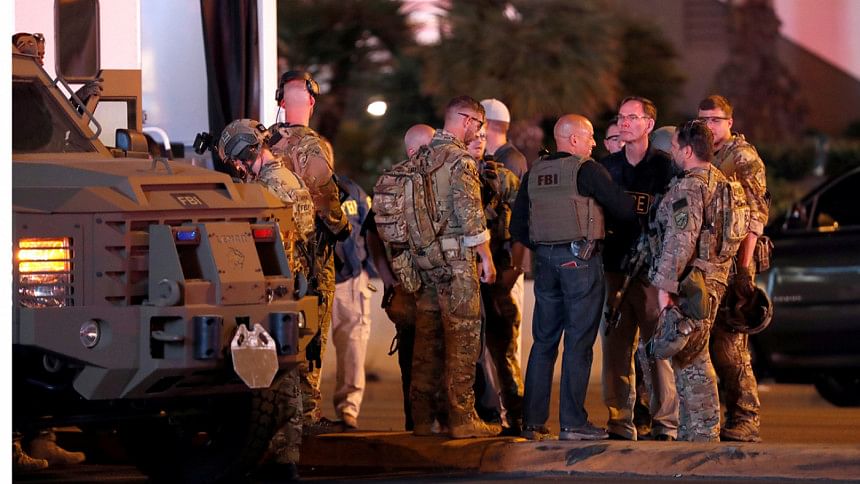 Officials said today that there was no evidence that the shooter who killed at least 50 people in Las Vegas was tied to any international militant group, though one official said security agencies were examining an Islamic State claim of responsibility.
Islamic State issued a statement through its Amaq news agency claiming responsibility for the shooting, saying that the attacker had converted to Islam a few months ago.
One U.S. official said there was reason to believe that the shooter, whom police identified as 64-year-old Stephen Paddock, had a history of psychological problems.