57 dead in US-led strikes on IS Syria prison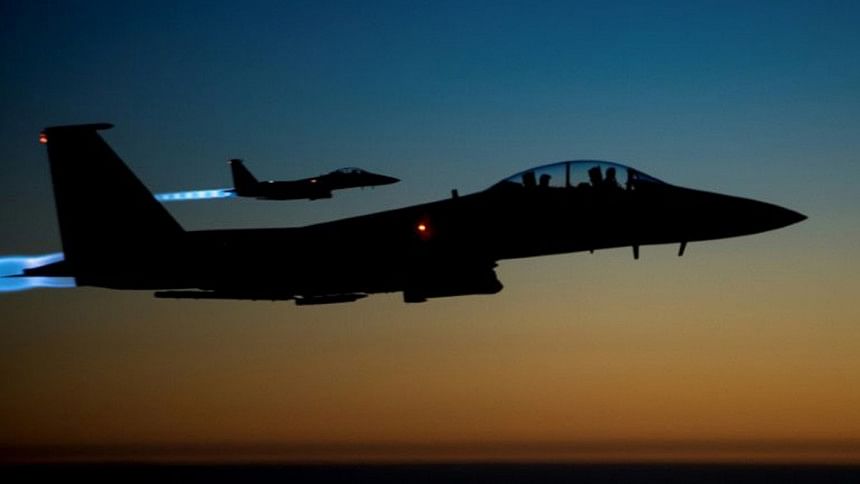 US-led coalition air strikes on a jail run by the Islamic State group in eastern Syria killed at least 57 people, the Syrian Observatory for Human Rights said today.
"The strikes hit an IS jail in Mayadeen at dawn on Monday, killing 42 prisoners and 15 jihadists," Observatory chief Rami Abdel Rahman told AFP.
Mayadeen lies in the Euphrates Valley some 45 kilometres (28 miles) southeast of the provincial capital of Deir Ezzor.
The Britain-based Observatory said that according to its sources IS had paraded the bodies of the dead in the streets of the town.
Most of Deir Ezzor province is controlled by the jihadists and it has been the target of air strikes by both the coalition and the Syrian army and its Russian ally.
The US-led coalition said last week that it had killed IS's top cleric Turki Binali in a May 31 strike on Mayadeen.
Russia said earlier this month that it had killed about 180 IS jihadists, including two field commanders, in June 6 and 8 air strikes on Deir Ezzor.