13 killed in Russian bus collision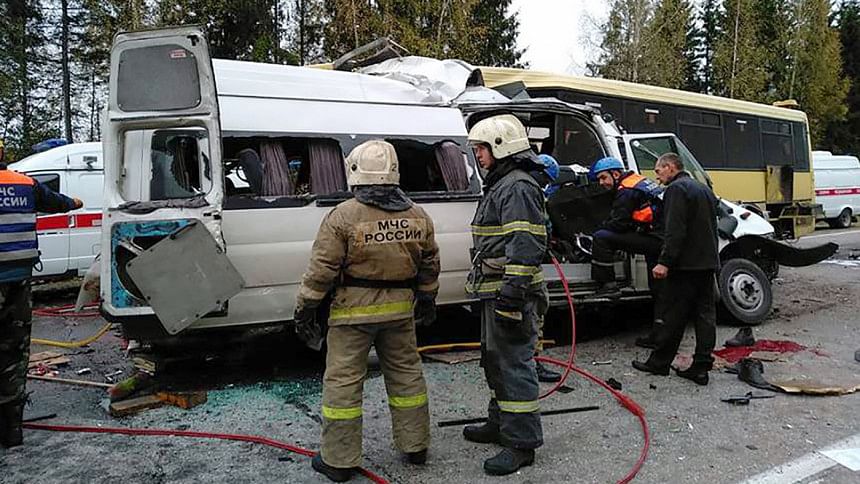 Thirteen people died and two more were injured when two buses collided today on a highway northwest of Moscow, regional authorities said.
The accident happened when a mini-bus veered out of its lane into oncoming traffic and hit a bigger bus outside the city of Tver, a spokesman for the regional interior ministry, Vadim Levshin, told AFP.
All of the 13 dead were passengers of the smaller bus. Two other people were hospitalised, Levshin said.
Russia is notorious for deadly road accidents due to disregard for traffic rules, although the situation has somewhat improved over the past few years.
More than 19,000 people died in traffic accidents in Russia last year, according to official statistics.