Gambia stands tall
Says Bangladesh rights activist present at the ICJ courtroom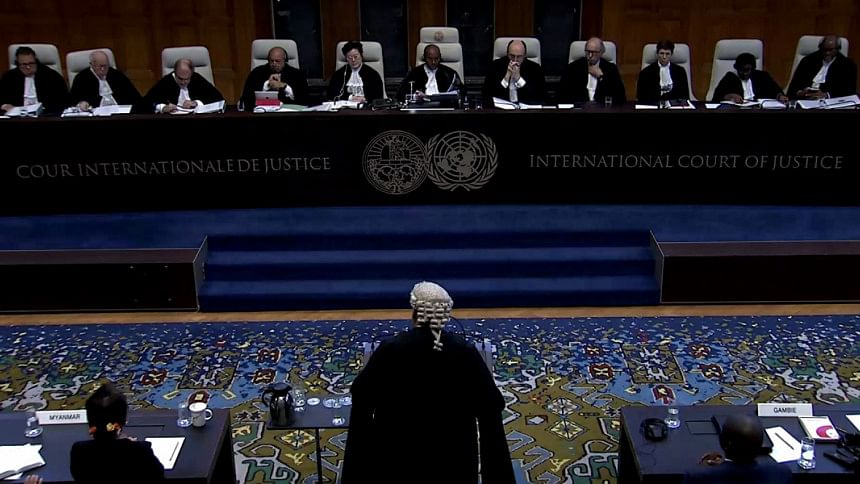 Shirin Huq, a Bangladeshi rights activist present at the International Court of Justice hearing in The Hague, said the atmosphere in the courtroom is electric, as the Gambian team presents their case against the Union of Myanmar under Article 9 of the Genocide Convention.
Aung San Suu Kyi wears "a steely expression sitting in the front, five rows away from me," she told The Daily Star.
"It is a poignant moment in the history of the struggle for international justice. We are sitting here listening to members of the Gambian team as layers and layers of the legal arguments and the facts of the case are presented," Shirin said.
The Gambia appear confident and have a strong, well-prepared team, she said, adding, the UN Fact-Finding Mission's report forms the core of the evidence and basis for the argument in the case.
"The Gambia stands tall!" she said.