IS claims responsibility for Melbourne attack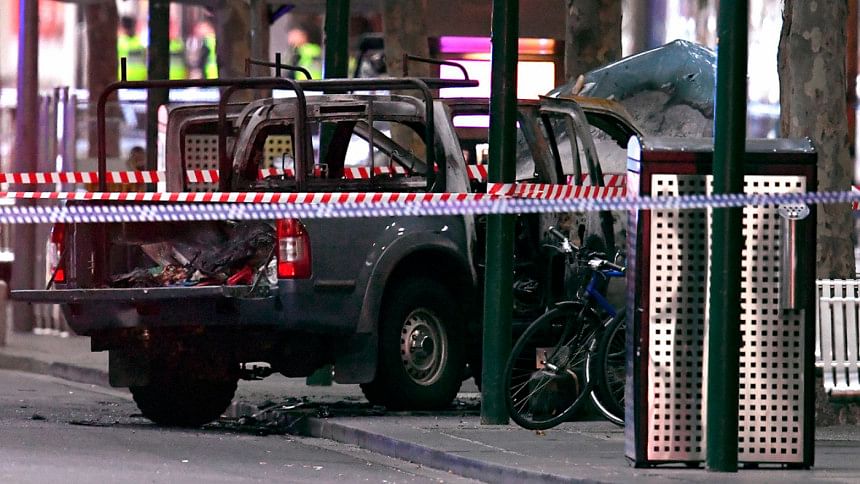 Islamic State said one of its fighters carried out a knife attack in Melbourne today in which one person died and two were wounded.
The group's Amaq news website provided no evidence for the claim.
"The one who executed the ramming and stabbing operation in Melbourne (..) is one of the fighters of the Islamic State and he executed the operation in response to (a call) to target the citizens of the coalition," Amaq said.
The text was referring to a call in August by Islamic State leader Abu Bakr al-Baghdadi to "use bombs, knives or cars to carry out attacks" in countries taking part in the US-led coalition that put an end to the caliphate he declared in 2014 over parts of Iraq and Syria.
The attacker in Melbourne was shot by police after he set fire to a pickup truck laden with gas cylinders in the centre of Melbourne and stabbed three people, killing one. The attacker died later in hospital.