Never felt so scared: Artist Shahabuddin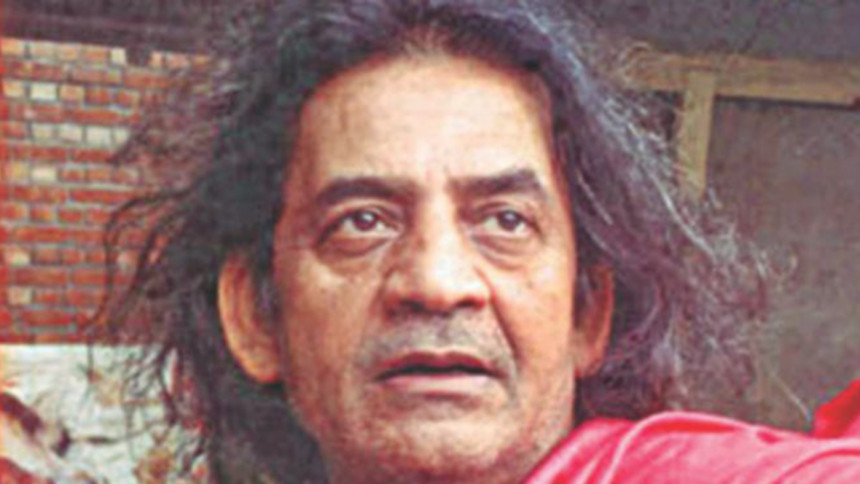 It was a horrific night! Horrific! I am still having goose bumps. It's still all blurry for me.
It was at 8:30pm and I was preparing for dinner. My daughter Chitro was not home yet. She went towards Bastille with her friends, like every other weekend. Bastille is very popular amongst youngsters, and on weekends, it's more crowded. I myself went to Bastille in the evening to see an exhibition of young artists, but I came home early. I knew Chitro would have dinner with her friends and come home late. So, I and my wife were preparing for dinner.
Chitro called, she was speaking in a terrified voice. She spoke of danger. Said she was hiding in the basement of a café in Bastille with many others. All the lights had been turned out. There were sounds of heavy gunshots and she said 'it felt like a state of war'.
I couldn't believe my ears. I asked my wife to turn on the television. I was stunned seeing the news. The place I just visited a while ago had become a war zone. Army was there and so were gunshots. I came to know it was a terrorist attack.
I became tensed. All I could think of was when I would get to see my daughter. Would I even see her again? We were feeling helpless. But Chitro kept calling and updating us every time she had the chance. They could not hide in the café for long. But the was turning so violent, they got scared.
This café and Bataclan Hall is on the same lane. The explosions, attacks, screams, and deaths – everything was going on around them all at once. They feared the café would come under bomb attack too. They sneaked out the back door, and somehow managed to get to a garden. There were lines of houses beside the garden, but everything was dark, the lights were out. Only the street lights were on.
All the houses, restaurants and shops put their lights out fearing attack. The doors and windows were closed too. There was no way they could seek help from others.
Chitro called after some time. I picked up the phone, as if instinctively. My throat was dry. Chitro said she was hiding in a house. They have to stay low there for a while, maybe a long while. Police had instructed civilians to stay indoors. I told her "stay there and don't even try to go out now".
Chitro got separated from her friends while fleeing. After a while they all contacted each other. It was not possible for anyone to go home alone. The army may call shots on them confusing them terrorists if they are alone. That is why they wanted to get together. By midnight, police announced that the terrorists were dealt with. By then, Chitro and her friends were also together. But, it was not clear if Paris was fully free. The entire city was in fear.
Knowing my daughter was safe and sound, I started contacting my friends and acquaintances. Many Bangladeshis work at different cafés and restaurants in Bastille area. I got to know they were fine too. Friends were calling us repeatedly for updates. Administration, Red Cross and many other organisations already reached the spot to rescue the injured and help others to reach home safely. One of my friends drove Chitro home around 4:00am in the morning. It was a sigh of relief – as if a boulder just got off my chest.
I never felt so scared in my life. Never felt so helpless. I saw Mumbai attacks on television. This attack was strikingly similar, and this time I was in it. Who can do such malicious things! Are they human? I am still dazed in shock. I couldn't sleep the whole night. It's hard to talk now. But I will sleep, I am mentally shocked.
*Shahabuddin shared his experience in a writeup published on Anandabazar Patrika.