Nepal protest clashes kill eight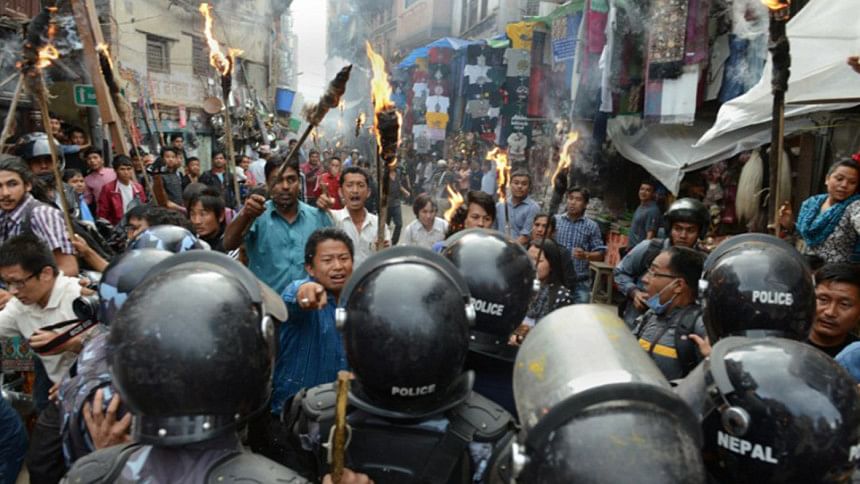 Violent clashes at a protest in western Nepal have killed at least seven police officers and a child.
The ethnic Tharu protesters were at a rally in Kailali district in the Far Western region, demanding greater rights under a new constitution.
Nepal's Home Minister Bamdev Gautam said protesters had encircled police, attacking them with spears and axes and burning one man alive.
The army would be sent in to secure the area, he added.
It is not clear if any protesters died in the clashes.
Nepal has seen several protests in recent weeks against a new draft constitution being discussed by parliament.
Minority ethnic groups argue that the new constitution, which would divide the country into seven federal states, would discriminate against them and give them insufficient autonomy.