Nadiya Hussain to make Queen Elizabeth's birthday cake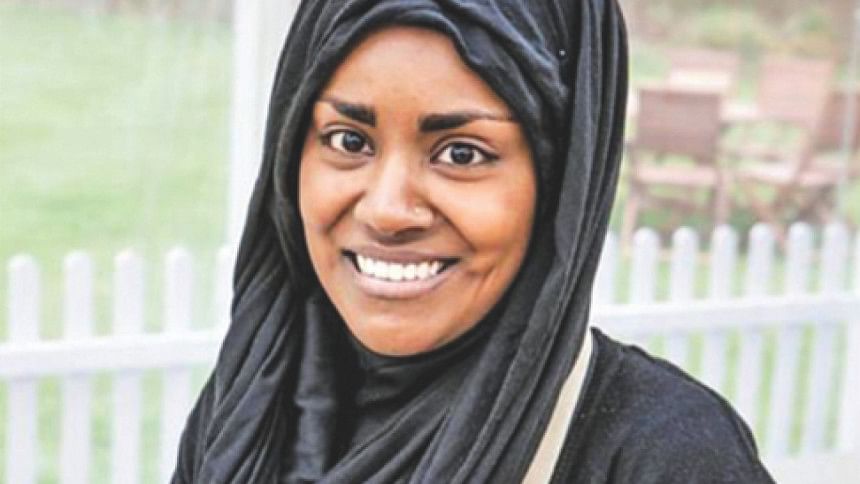 Great British Bake Off winner Nadiya Hussain is up for a real royal treat! Appearing on local show, Loose Women, the 31-year-old Bangladeshi baker from Luton, UK announced that she will be baking the Queen's 90th birthday cake, reports International Business Times.
"I'm making the Queen's 90th birthday cake," she said. "'How often can you say that you are baking the Queen's birthday cake in one sentence?"
She initially thought the request to bake for the Queen was a joke, but her agent confirmed the royal invitation. And while it is clearly an honour to be invited to bake the cake to mark the Queen's milestone birthday, Hussain, who was the first ever Muslim winner of GBBO, admitted she was so nervous that she couldn't even 'look at the oven'.
"I have to give it to her on Thursday, myself. I'm so nervous I can't even look at the oven right now." However, she said she wouldn't dream of passing up the opportunity. "'I can't say no to the Queen!"
The Bake-Off star said that after researching past royal birthday bakes online, she decided to do "something a little bit different" and had settled on baking a 'very citrussy' orange drizzle cake with orange curd, orange buttercream and fondant. "Chocolate fingers won't do", she added.
Hussain became an enthusiastic amateur baker after learning basic cooking skills at school. She went on to develop her baking skills using recipe books and YouTube videos. In last year's Bake Off final it was her spectacular showstopper cake that impressed the judges. While she initially feared she would be dismissed as 'a Muslim in a headscarf' the 31-year-old became a favourite with the public as much for her bakes as her witty asides.
The mother-of-three revealed that when she shared the news of her royal assignment with her daughter, the youngster was a bit unsure which Queen she was referring to. Hussain said: "When I told the kids (I was making a cake for the Queen), the boys were great at keeping it a secret. I told my daughter and she said, "Oh Mary Berry? You've made lots of cakes for Mary Berry' ".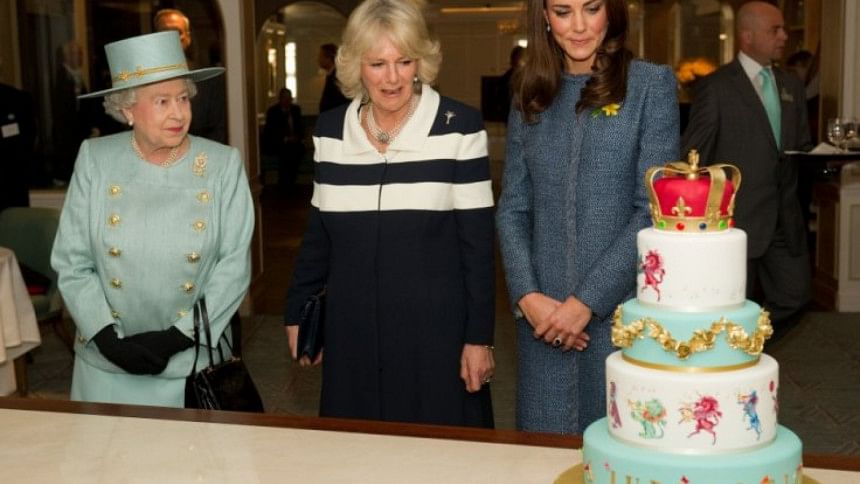 Nadiya's baking masterpiece fit for a queen will be personally delivered to Her Majesty at Windsor Castle's Guildhall.
Celebrations to be held in honour of the Queen's 90th will be taking place from May 12 to 15 in Home Park, Windsor Castle, and will feature 900 horses and 1,500 participants - including musicians, dancers and choirs, as well as famous actors and artists.
Members of the Royal Family will attend the show each night, and the Queen will go to the last performance on the evening of Sunday May 15, which will be broadcast live on ITV.