Syria crisis: Aid arrives in besieged Muadhamiya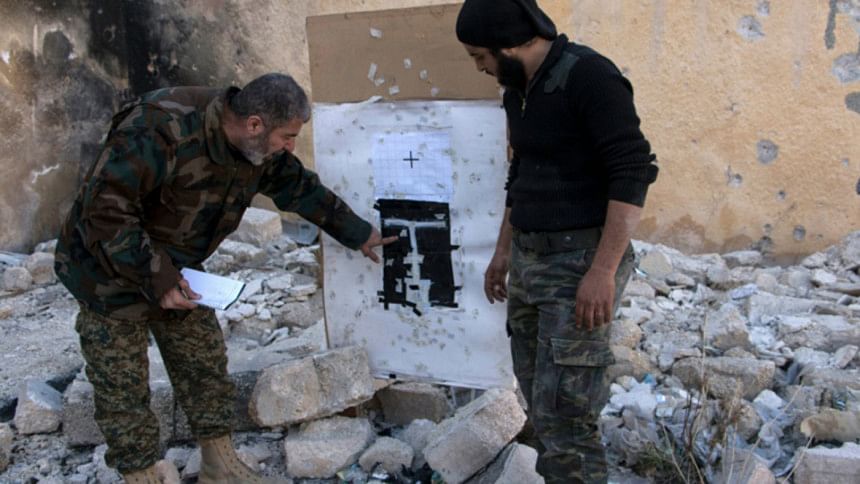 The first of several convoys carrying badly-needed aid to besieged areas of Syria has arrived at its destination.
Thirty-five trucks have entered the town of Muadhamiya, near the Syrian capital Damascus, the Syrian Red Crescent told the BBC.
Aid is heading as well to Madaya and Zabadani, also near the capital, and to the pro-government northern villages of Foah and Kefraya.
Almost 500,000 people live in besieged areas in Syria, according to the UN.
The deliveries are part of an agreement that world powers hope will lead to a "cessation of hostilities" by Friday.
However, offensives by Syrian government forces and Kurdish militia fighters on rebel-held areas of the northern province of Aleppo have dimmed hopes for a truce.
Some 100 trucks left Damascus earlier today, carrying food, non-food items, medical equipment and medicine.
Two more places - Kafr Batna and Deir al-Zour - are expected to receive aid later in the week.
Where the aid is going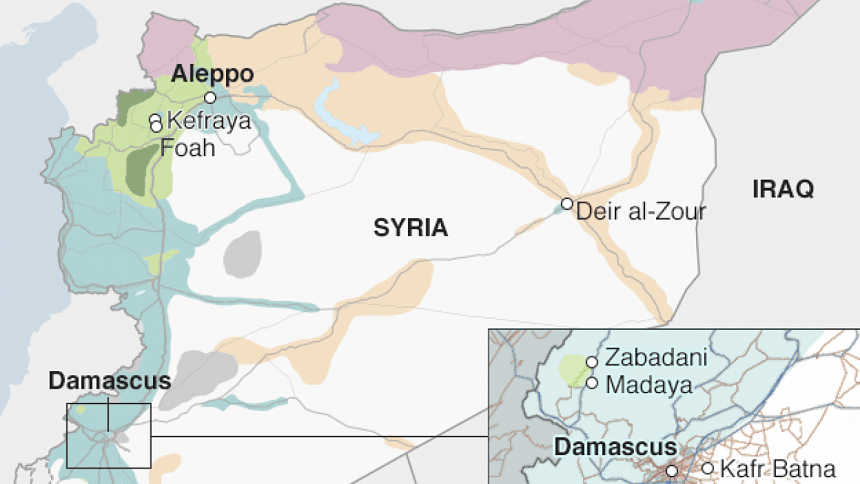 The UN named seven areas where it would deliver aid:
--Deir el-Zour, a city in the east under siege from so-called Islamic State
--Foah and Kefraya, in northern Idlib province, besieged by rebels
--Madaya, Muadhamiya, Kafr Batna and Zabadani, all in the Damascus area under siege from government forces