Syria 'to let aid into besieged town'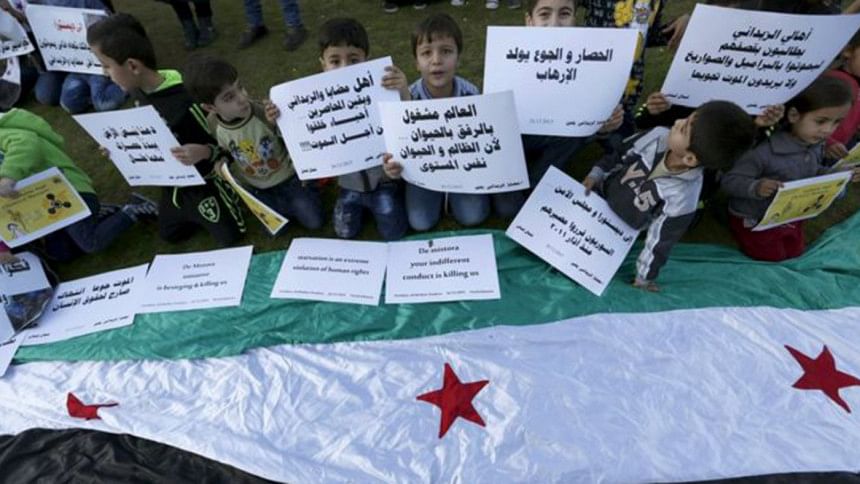 The Syrian government has agreed to allow aid into the besieged rebel-held village of Madaya, the UN says, amid reports of residents starving to death.
The UN humanitarian co-ordinator said it was planning to deliver humanitarian assistance "in the coming days".
Aid agencies say conditions in Madaya, near Damascus, are "extremely dire", with people struggling to survive.
The UN said it also hoped to reach the northern villages of Foah and Kefraya, which are besieged by rebel forces.
Last month, it said that of the 4.5 million people living in what it termed "hard-to-reach" areas of Syria, almost 400,000 were under siege.
All parties to the four-year conflict in the country had used siege warfare, in clear breach of international human rights and humanitarian laws, it warned.