Sydney Schanberg, who covered 1971 Bangladesh war, dies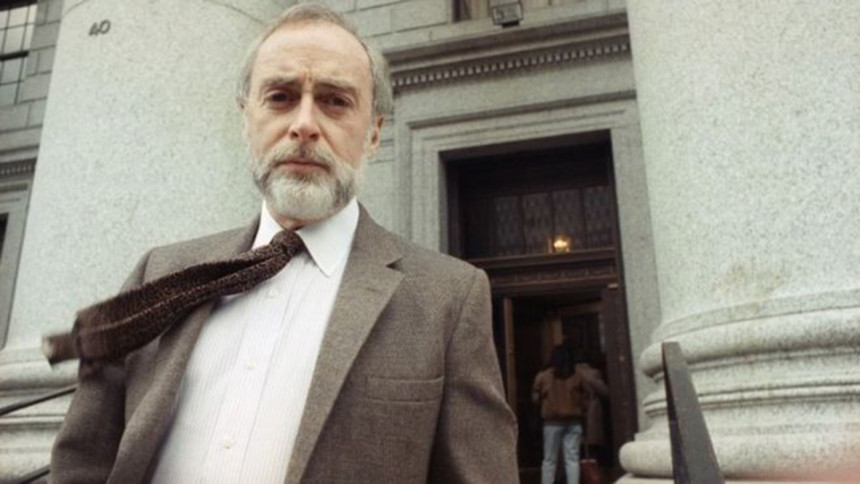 Sydney H Schanberg, a correspondent of The New York Times who covered the 1971 Bangladesh Liberation War, died yesterday in Poughkeepsie, New York at the age of 82.

A "restive, intense, Harvard-educated newspaperman with bulldog tenacity", as termed by New York Times, Schanberg won a Pulitzer Prize for covering Cambodia's fall to the Khmer Rouge in 1975 and inspiring the film "The Killing Fields" with the story of his Cambodian colleague's survival during the genocide of millions. 

His death was confirmed by Charles Kaiser, a friend and former Times reporter, who said Schanberg had a heart attack on Tuesday, The New York Times reports.

………………………………………………………...............

COVERAGE OF BANGLADESH WAR

During Bangladesh's 1971 War of Independence, Schanberg was the South Asia correspondent for The New York Times. He visited Bangladesh several times despite expulsion order by the Pakistan authorities.

He was among the foreign journalists, who were so shocked to see the brutalities and carnage carried out by the Pakistani occupation forces and their collaborators and alerted the world by sending horrifying stories, including massacre in their respective media after starting of the genocide on March 25, 1971.
ALSO READ: Sydney Schanberg among foreign journos Pakistanis tried to keep away during 1971 Bangladesh War

Schanberg, along with Sir William Mark Tully, Manosh Ghose, Simon Dring and Ingvar Oja were among the ones who played crucial role to uncover brutalities on Bangladeshis.

In June 1971, Schanberg filed a number of eyewitness accounts from Bangladeshi towns for The New York Times. In response, the Pakistan army expelled him from the country on June 30, 1971.

Schanberg described the systematic subjugation and killing of Bangalees. "Army trucks roll through the half-deserted streets of the capital of East Pakistan these days, carrying "anti-state" prisoners to work-sites for hard labour. Their heads are shaved and they wear no shoes and no clothes except for shorts--all making escape difficult."

…………………………………………………………

In its report on Schanberg's passing away, The New York Times wrote: "Mr. Schanberg was a nearly ideal foreign correspondent: a risk-taking adventurer who distrusted officials, relied on himself in a war zone and wrote vividly of political and military tyrants and of the suffering and death of their victims with the passion of an eyewitness to history."

CAMBODIA ASSIGNMENT

In the spring of 1975, as Pol Pot's Communist guerrillas closed in on the capital, Phnom Penh, after five years of civil war in Cambodia, Schanberg and his assistant, Dith Pran, refused to heed directives from Times editors in New York to evacuate the city and remained behind as nearly all Western reporters, diplomats and senior officials of Cambodia's American-backed Lon Nol government fled for their lives. But when the guerrillas rolled in, Schanberg and Dith were seized and threatened with death. 

According to the NYT report, Dith's pleas saved Schanberg, and the two journalists took refuge in the French Embassy compound, a vestige of colonial rule. Later, Dith and other Cambodians were expelled from the compound and forced to join an exodus of civilians into the countryside.

Two weeks after his capture, Schanberg and other foreigners were evacuated by truck to Thailand, where he filed the first account of the fall and emptying of Phnom Penh. 

Later, Schanberg returned to New York and asked for time off to write about his experiences, to help Dith's family establish a new life in San Francisco and to begin the seemingly hopeless task of finding his friend.

He received several awards, including the Pulitzer, which he shared with Dith. He also became a metropolitan editor and columnist at The Times.

Meantime, for years there was no news of Dith, "who had disguised his educated background and survived beatings, backbreaking labour and a diet of insects, rodents and as little as a tablespoon of rice a day", says the NYT report. Vietnam invaded Cambodia in 1978 and replaced Pol Pot with a client regime. Dith escaped over the border with Thailand in 1979 and was soon reunited with Schanberg.

ALSO: Sydney H. Schanberg was a dogged journalistic role model; journalism will miss him

Schanberg helped Dith get a job as a photographer at The Times after moving Dith and his family to New York. His 1980 cover article "The Death and Life of Dith Pran," for The New York Times Magazine was later published as a book. 

This story became the basis for Roland Joffé's 1984 movie "The Killing Fields". Dr Haing S Ngor, a survivor of Cambodian holocaust who starred as Dith, won an Oscar for best supporting actor in the widely praised film. 

PERSONAL, PROFESSIONAL LIFE

Born in Clinton, Massachusetts on January 17, 1934, Sydney graduated from Harvard in 1955 with a bachelor's degree in American history. Drafted in 1956, he served as a reporter for an Army newspaper in Frankfurt, according to The New York Times.

He joined The Times in 1959 as a copy boy and became a staff reporter in 1960. In 1964, he began covering the New York State Legislature.

He married Janice Sakofsky in 1967. The couple had two daughters, Jessica and Rebecca, and were divorced. In 1995, he married Jane Freiman.

Schanberg joined The Times's foreign staff in 1969 and was named bureau chief in New Delhi. He was The Times's metropolitan editor from 1977 to 1980 and wrote a column twice a week, with a focus on New York, from 1981 to 1985. 

Schanberg returned to Cambodia in 1989 and 1997 and wrote articles for Vanity Fair. He also wrote for Penthouse and The Nation and columns of media criticism for The Village Voice.