India truck crash kills 18 workers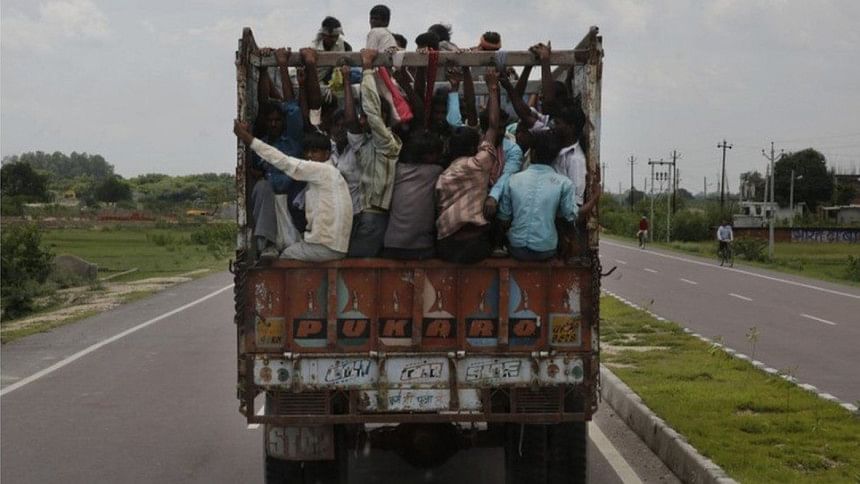 At least 18 workers have been killed after the truck they were traveling in overturned in India's southern state of Andhra Pradesh, police said.
Seventeen people were injured in the accident near Gundepalli village.
The truck carrying cement and other construction material was taking the workers to a construction site southeast of the capital, Hyderabad.
Truck crashes are common in India and often caused by poorly maintained vehicles, overloading and bad driving.
Preliminary investigations suggested that the driver appeared to have fallen asleep while driving, police officer Ravi Prakash told the AFP news agency.
India has the highest annual road death toll in the world, according to the World Health Organization.
More than 110,000 people are killed every year in road accidents across India, according to police.