Free entry for Muslims in Brooklyn comedy club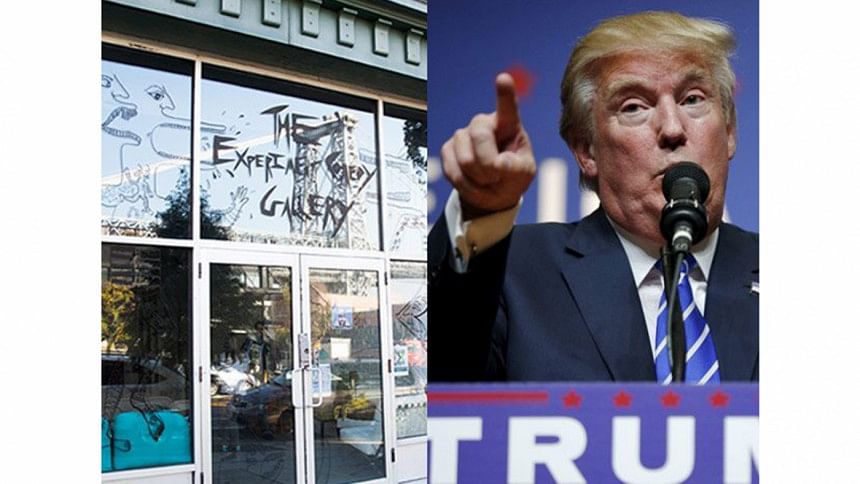 Donald Trump may want to block all Muslims from entering the United States, but a Brooklyn comedy club is welcoming them into its shows free of charge.
The club is aiming to make a serious statement about the Republican presidential hopeful's proposed ban - and possibly to win some new customers.
While Trump has yet to spell out how he intends to prove someone is Muslim, The Experiment Comedy Gallery has a simple working formula:
"1) Face Mecca. 2) Recite 'The Fatiha.' 3.) Laugh your Muslim ass off for free, all night long," the club says on its website, referring to the opening passage of the Koran.
Mo Fathelbab, general manager and a stand-up comic himself, sees the offer as the light-hearted way for a comedy club to express outrage over the proposal by Trump, the Republican front-runner in opinion polls ahead of the November 2016 U.S. presidential election.
"I'm a Muslim-American and I'm tired of the rampant Islamophobia overtaking the campaign," Fathelbab told Reuters in an email on Friday. "And until Muslim Mel Brooks appears on the scene to comically knock down Trump with our version of 'The Producers,' this is the next best thing."
A representative of the Trump campaign could not be immediately reached for comment.
Fathelbab said asking someone to prove that he or she is a Muslim is "a very silly idea to begin". He does not expect too many people to be able to recite the surah and gain free entry into the club, located in the New York City's hip Williamsburg neighborhood in the borough of Brooklyn, one of New York City's most diverse.
The comic, who was born in Brooklyn and raised by Muslim parents who emigrated from Egypt, said he attended a Catholic school in an Orthodox Jewish neighborhood and dated "outside my religion and ethnicity."
Trump floated his proposal days after a husband-and-wife team of suspected Islamist militants gunned down 14 people at a San Bernardino, California, holiday party, police say. The shooting has ratcheted up concerns about the U.S. government's ability to protect Americans from future jihadist attacks.
Fathelbab admitted that the offer of free admission to Muslims was in part a bid for publicity, but it was mostly about "sticking it to the man."
"I'd rather confront Trump and his mentality now instead of when he becomes president," he said.