Istanbul shopping area hit by suicide bomber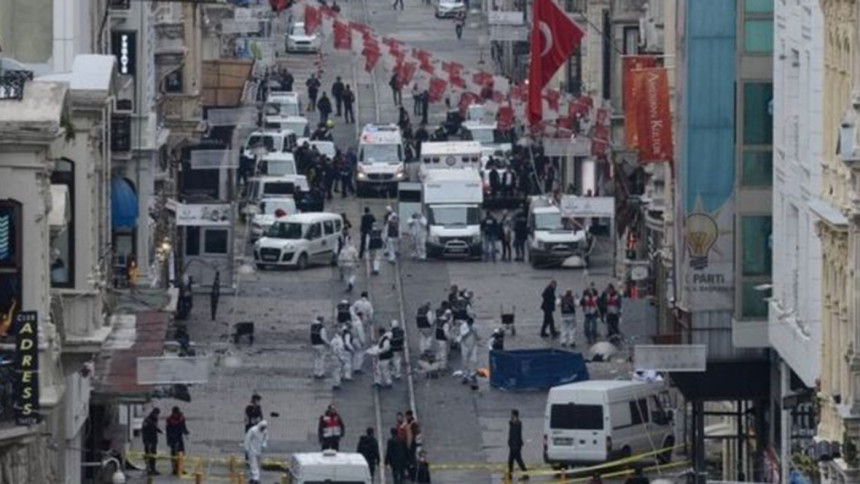 A suicide bomb attack at a busy shopping area in the Turkish city of Istanbul has killed at least four people, officials say.
Another 36 were injured - 12 foreign nationals - as the bomb went off near a government building on Istiklal Street.
No-one has admitted carrying out the attack, the latest to target Turkey in recent months.
The Turkish government has blamed Kurdish militants for previous attacks and has retaliated against them.
Saturday's attack in Istanbul - Turkey's largest city - occurred at about 11:00 local time (09:00 GMT).
Uwes Shehadeh was some 500m away when he heard "a horrific and horrible noise".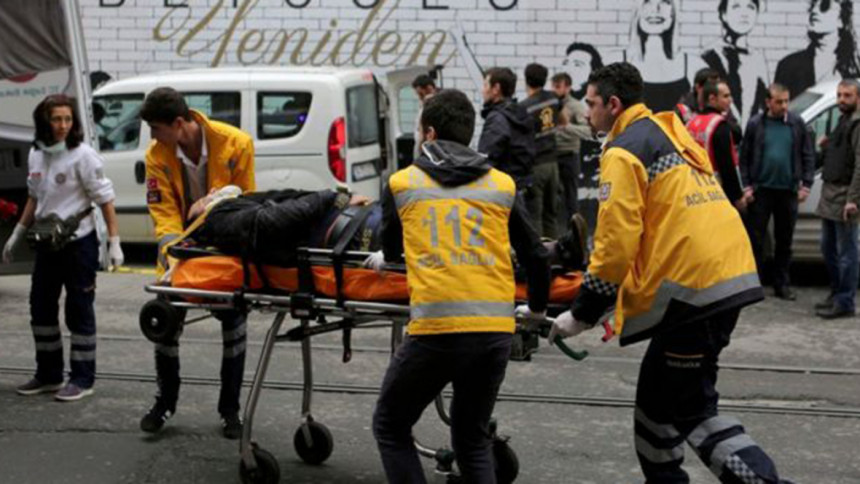 "People didn't know what was going on. It was very chaotic. Everyone was screaming and running away," he told the BBC.
"Istanbul is on high alert and people are very worried as to what will happen next."
Three Israeli tourists were among those injured, local media report say. The Israeli foreign ministry has confirmed Israelis were wounded, but has not given the number or said what condition they are in.
Both the so-called Islamic State (IS) and Kurdish militants have claimed recent attacks in Turkey.
President Recep Tayyip Erdogan has said terror groups are targeting civilians because they are losing their struggle against Turkish security forces.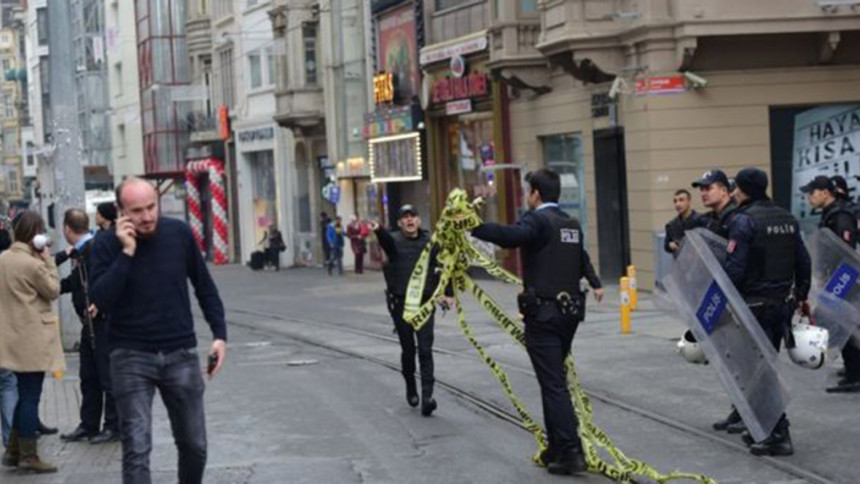 Turkey is part of the US-led coalition against IS and allows coalition planes to use its air base at Incirlik for raids on Iraq and Syria.
It has also been carrying out a campaign of bombardment against Syrian Kurdish fighters of the People's Protection Units (YPG), which it regards as an extension of the outlawed Kurdistan Workers Party (PKK).
A two-year-old ceasefire between Turkey and the PKK broke down last summer.
Since then, more than 340 members of Turkey's security forces have been killed along with at least 300 Kurdish fighters and more than 200 civilians.
The TAK (Kurdistan Freedom Hawks) was formed in 2004. It is regarded as the hard-line offshoot of the PKK, rejecting any attempt at ceasefire talks with the Turkish state.
The PKK has been fighting for autonomy for Turkey's Kurdish minority for decades and has carried out regular attacks on Turkish security forces.