Stockholm truck attacker jailed for life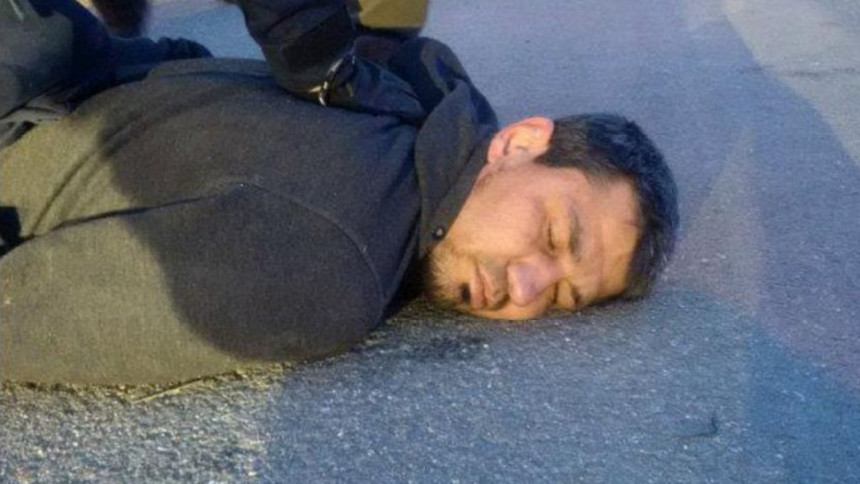 A Swedish court today sentenced a rejected Uzbek asylum seeker to life in prison for terrorism after he mowed down pedestrians with a stolen truck in central Stockholm last year, killing five people.
Arrested hours after the April 7, 2017 attack, Rakhmat Akilov told the court during his trial that members of the Islamic State (IS) group had given him the green light on encrypted chat sites to carry out a suicide attack. However, the group never claimed responsibility.
Akilov, 40, said he had sworn allegiance to IS on the eve of his assault.
Three Swedes, including a girl who would have turned 12 on Thursday, as well as a 41-year-old British man and a 31-year-old Belgian woman were killed in the attack. Ten more were injured.
The Stockholm district court convicted Akilov of "terrorist crimes" for five murders and 119 attempted murders for the assault in one of Stockholm's busiest shopping streets.
During his almost three-month trial, Akilov expressed no remorse. His gaze often remained empty, even when photographs and footage of the attack's bloody carnage were projected onto a large screen in the courtroom.
The court added Akilov would be expelled after serving a life term, which averages 16 years in Sweden.
After arriving in the Scandinavian country in 2014 on the cusp of a huge wave of migration to Europe, Akilov's application for residency was rejected in June 2016 and he went underground to avoid expulsion.