Eiffel Tower starts work on anti-terror upgrade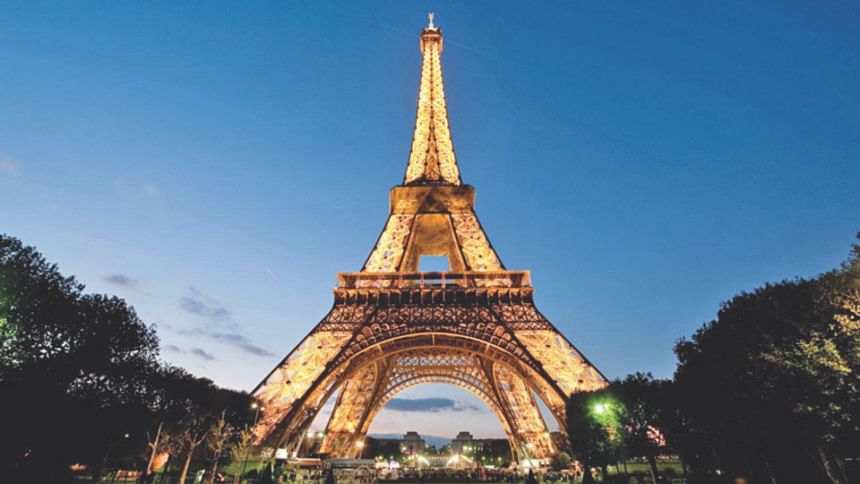 Works began Monday to boost security at the Eiffel Tower as an anti-terrorism measure, city hall said, with bulletproof glass walls set to go up around the world's most visited monument.
The changes come after a string of jihadist attacks in the French capital over the past two years in which more than 200 people have died.
A bulletproof glass wall will be installed around the monument's gardens under the 30-million-euro ($36-million), nine-month works, the city's tourism chief, Jean-Francois Martins, told AFP.
Visited by six to seven million people each year, the landmark already has a permanent police patrol.
But Paris councillors voted unanimously in March to boost its security due to the "particularly high terrorist threat".
Last month a 19-year-old former psychiatric patient leapt over a security barrier at the tower wielding a knife, saying he wanted to attack a soldier.
Some 7,000 troops have been deployed under an anti-terrorism operation known as Sentinelle, patrolling streets and guarding tourist hotspots, since the jihadist attack at the offices of Charlie Hebdo magazine in January 2015.
Martins said the renovations "will not disrupt visitors' arrival in any way" and that tourists would still be able to walk up to the tower for free, after passing through security checks.
A two-year project to repaint the 128-year-old wrought-iron tower will kick off in 2018, as well as refurbishment of its elevators, which will take two years longer.
The building of a new reception centre will start in 2021 and last for two years, Martins said.
But he indicated that controversial plans for an underground centre with a shopping gallery have been scrapped.
City officials are trying to upgrade the site without denting visitor numbers as Paris prepares to host the 2024 Olympic Games.
In total 300 million euros have been put aside to improve visitors' experience of the UNESCO World Heritage site over the next 15 years, half of it for maintenance.