David Cameron buys £1,500 used car for wife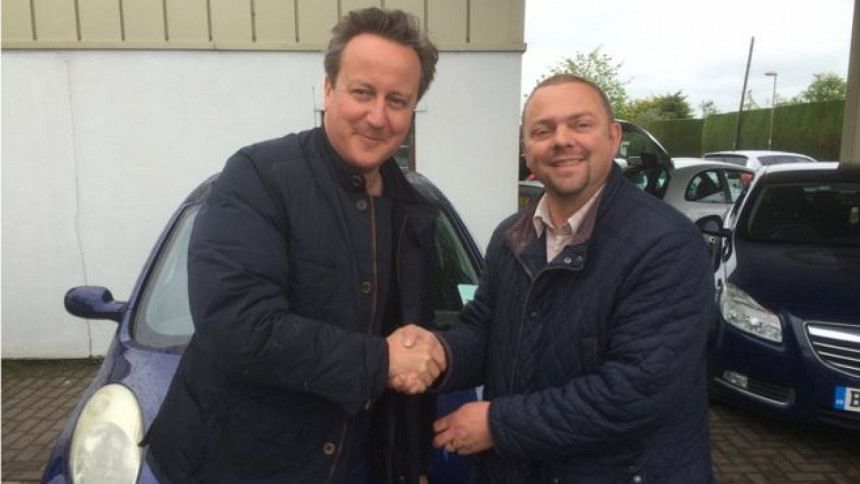 Prime Minister David Cameron has bought a £1,500 used car as a "cheap run-around" for his wife, according to the salesman he bought it from.

Showroom owner Iain Harris, 44, said he thought a call from the PM's security team saying he was interested in the compact car was a "wind-up".

Cameron paid £1,495 for the Nissan Micra in Minster Lovell, Oxfordshire, on Friday.

He said the blue car was "just the right colour" for the Tory leader.

Harris said he first heard of  Cameron's interest in the car when he received a call to his office at Witney Used Car Centre, in the prime minister's constituency.

"I thought it was one of my mates having a wind-up and I was going to be sat here for half an hour on my own doing nothing - especially when he said it was for a Nissan Micra."

He explained that when he turned up for the appointment,  Cameron asked his security detail to stand behind the car to make sure the back brake lights worked.

Harris said he could not resist quipping that it was lucky the car was not red - the colour of the Labour Party.

"Fortunately, it was just the right colour," he said.

 Harris added: "It was a bit surreal, but likewise he was just a normal chap buying a car for his wife, a normal conversation, normal sort of deal and that was it."