140 migrants land at UK base in Cyprus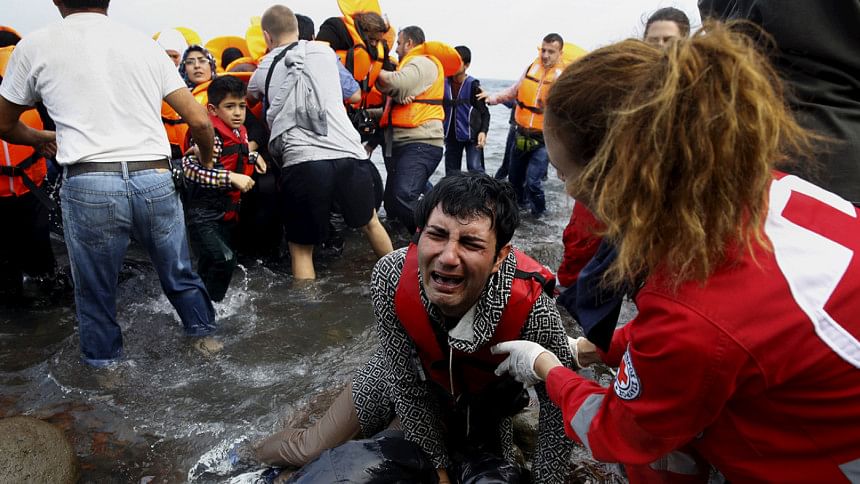 Two boats carrying 140 migrants, including children, have landed at the RAF base at Akrotiri in Cyprus, the Ministry of Defence has said.
"We have not established where they are from yet," a base spokesman said.
It is believed to be the first time during the current Mediterranean migrant crisis that people have arrived on UK sovereign territory.
The base, on the south coast, has been used to launch British air strikes against Islamic State fighters in Iraq.
The boats arrived early on Wednesday morning, the Ministry of Defence said.
Unlike a number of Greek or Italian islands in the Mediterranean, European Union member Cyprus has not seen an influx of refugees.
Almost 600,000 migrants are estimated to have arrived in Europe by sea so far this year.
A number of Iraqi Kurds are believed to have landed at RAF Akrotiri in 1998.