Doly Begum makes history, wins big in Ontario provincial polls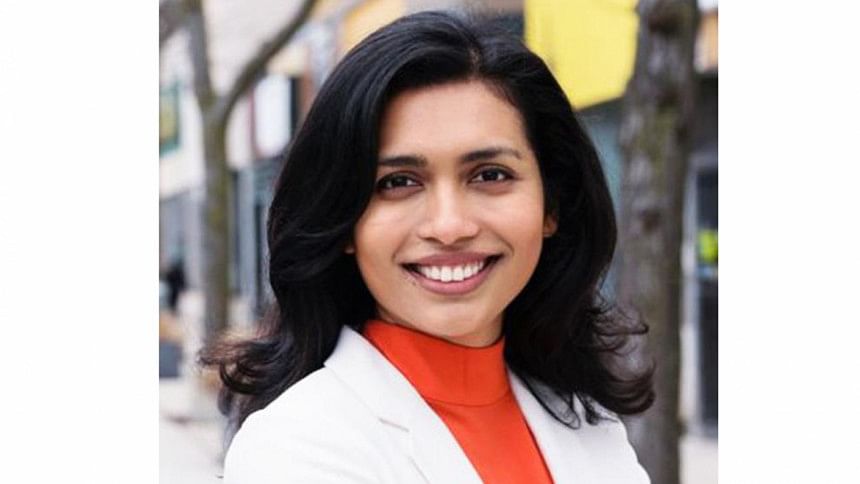 For the first time ever a Canadian citizen of Bangladeshi origin has clinched victory in the provincial election of Ontario, Canada.
Doly Begum, a candidate from National Democratic Party (NDP), bagged 14,150 votes to become the first ever Bangali to win in the elections, defeating a former high-ranking Toronto police official and a veteran Liberal MPP in Scarborough Southwest in the election held yesterday.
Doly's nomination from NDP in last April caused a ripple among the Bangladeshi expatriates living in the country, Bangla daily Prothom Alo reports.
The elated Bangladeshi communities are celebrating her victory.
Doly, who served as co-chair of the Scarborough Health Coalition and vice-chair of the Warden Woods Community Centre, garnered more than 45 per cent of the votes while Progressive Conservative candidate Gary Ellis, who retired from policing 10 years ago after serving as unit commander of Scarborough's 42 Division, the homicide squad and various other units, came in second with just over 31 per cent, Toronto.com reports.
She hails from Moulvibazar district of Bangladesh. Her father migrated to Canada along with her mother and a younger brother when she was an infant. She had her graduation from Toronto University and Masters in Development, Administration and Plant from University College London.
Doly's election campaign tagline was, "Elect me, I won't disappoint you". The expatriate Bangladeshis are hoping that her win would inspire the younger generation who have grown up in Canada.